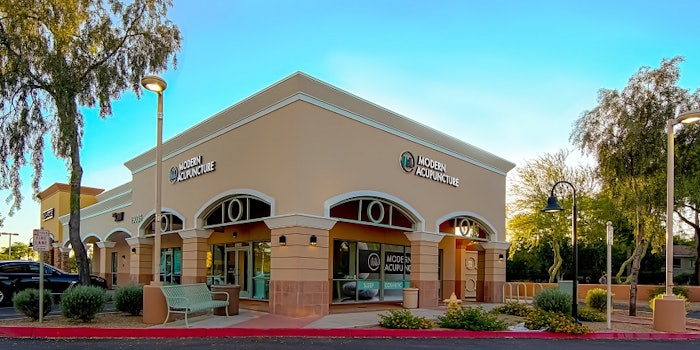 Acupuncture franchise Modern Acupuncture has announced plans to develop six locations in the Los Angeles and San Francisco County area over the course of the next two to three years.
Modern Acupuncture offers enhanced acupuncture services per a membership or by walk-in sessions. The company claims that acupuncture increases blood flow and can be used for healing and cosmetic benefits.
Among the more recent franchisees include Yvette Beaulieu and her partner Kipp Kreutzberg who will be in charge of the California developments.
"As a current area representative of European Wax Center, I am extremely familiar with a recurring revenue business model and what it takes to successfully execute and market this type of business," said Yvette Beaulieu, Modern Acupuncture franchisee. "I was extremely impressed with the diverse backgrounds of the Modern Acupuncture leadership team and the fact that they have already sold hundreds of licenses in a matter of months."