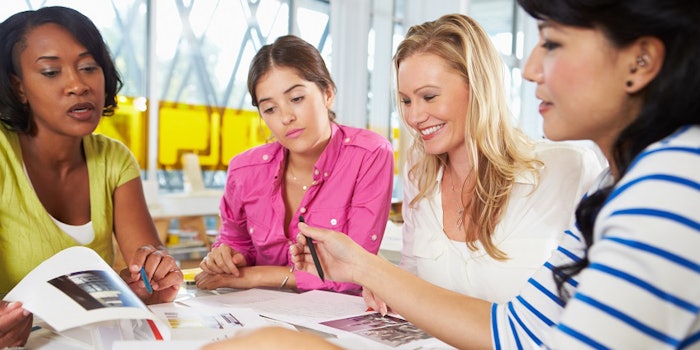 When you hear the words "meet-up groups," what comes to mind? Do you think of an in-person way to make new friends with similar interests or a place where you can exchange ideas and contact information? Meet-up groups do often include those things, but have you ever considered how to use them to grow your business by leaps and bounds?
How It Works
The basic concept behind meet-up groups involves the power of networking. I love meet-up groups for marketing purposes. You can use them to quickly get in front of a large number of people who will probably, if you ask them nicely, give you the names of their friends and family who belong to their own meet-up groups. See how it works? All it takes from you is a short presentation, and you can make numerous connections leading to potential sales.
"I tell participants to focus on selling stories, not services."
"Uh-oh," you say. I can already hear your protests, "I'm not comfortable with public speaking." I get it, many people aren't. But since most meet-up groups are only 10 to 30 people, you don't really need to worry about a huge public speaking event. Meet-up groups are a terrific opportunity to help others (and increase your sales) by sharing your passion for what you do.
Plus, think of it this way—how else can you get maximum face-to-face exposure in just a few minutes, at no or minimal cost?
Getting Started
Start with the meet-up groups that most closely match your targeted demographic. If you provide anti-aging facials, you're probably going to want to focus on women who are 30-plus, professionals and who are interested in health and beauty. You're much more likely to find that demographic in a hiking/biking club, running group, mom's group, PTA, religious affiliation, book club, or professional women's association than you would in a fly fishing group (not that you couldn't find your targeted demographic there, but it's less likely).
Online social networks such as meetup.com and Facebook make searching for groups in your area very easy. Contact the group's leader and ask if you can have just five minutes of the group's time at their next meeting. If their meetings are an hour long and you ask for 15 minutes, you might get turned down. However, few people will turn down five minutes, especially if you offer the leader an incentive such as a free or discounted facial.
In my experience, you can expect about a 10 to 20% conversion rate—meaning that, if you're speaking to 20 people, two to four people will probably end up making a purchase from you. That's a pretty fantastic return on just five minutes of your time!
Creating Your Elevator Pitch
An "elevator pitch" is a brief, persuasive speech to create enthusiasm about what you and/or your business are all about. It's supposed to last about one minute—the same amount of time as a quick elevator ride. Your five-minute presentation is going to be about five times longer than an elevator ride but the idea's the same—and once you've perfected your presentation, you can use it over and over again to generate enthusiasm to new audiences.
When I teach marketing seminars, I tell participants to focus on selling stories, not services. Come prepared with an authentic story about a product or treatment that you, or a friend or client, has tried—with life-changing results. Maybe, it was an acne treatment for someone who has suffered for years and now, her face is not only clear but her confidence has gone through the roof. Bring before- and after- pictures to bring visual validation to your presentation.   
Give and Take
Be sure to bring a few giveaways with you such as a hot, new product or free treatment. You can ask a few "quiz" questions about your services and the first person who answers correctly wins a prize. You'll also want to bring copies of a brochure with an insert on the product or treatment of which you're speaking—and one very large before and after photo—along with your hours of operation, location and all of your contact information (including social media sites). Bring enough for everyone and encourage them to take an extra to pass on to a friend.
Here's what you'll want to leave with: the names, contact information and email addresses of all attendees. You can ask everyone to sign in when they arrive and let them know you'll be drawing a prize from the list, as well as adding their emails to your monthly newsletter distribution. At the end of your presentation, ask everyone if they know another group that would be interested in your presentation—incentivizing anyone who gives you names with the promise of a free treatment.   
Tips on Marketing to Meet-Up Groups 
In five easy minutes, you, too, can use meet-up groups to market your business and watch it grow. All it takes is a little practice and a willingness to share your passion. Have fun with it!
Skip the traditional sales-y stuff in lieu of a presentation that's both educational and entertaining. People's eyes will glaze over if they think you're only there to sell them something, but they'll engage with and remember you if you're fun, enthusiastic, and knowledgeable about your products and services.
If your schedule's already jammed, have a co-worker, employee, or friend who's great with people make the presentations on your behalf. The presenter doesn't have to be you, but it should be someone equally excited about what you do.
Be sure to practice your presentation several times before you deliver it in front of friends and family, and listen as objectively as possible to their feedback.