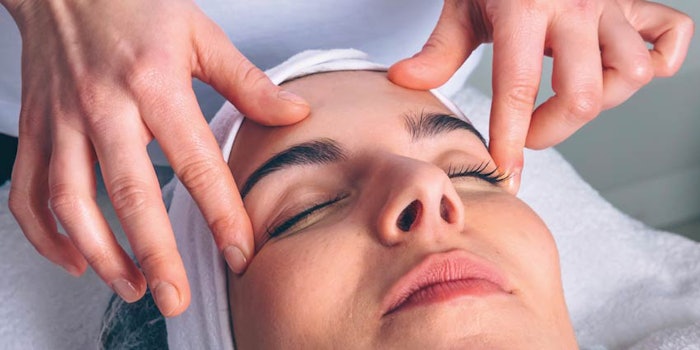 The spa industry is ever changing. From technology to injections, it's fascinating to be part of it all. However, there is one thing that can never be replaced—the human touch. In a fast-paced world of computers, cell phones, social media and the daily pressure of life, our society is advancing and human touch is decreasing.
According to The Wall Street Journal,¹ we spend so much time maintaining superficial connections online that we aren't dedicating enough time or effort to cultivating deeper, real-life relationships.
As Robyn Reisch said in her article,² "Physical touch is the most important aspect of human development and culture. Studies have shown that touch signals safety and trust; it soothes. It activates the body's vagus nerve, which is intimately involved with our compassion response."
A simple hug will do the following:
Strengthen the immune system,
Reduce stress and anxiety, and
Lower heart rate and blood pressure.
This helps in protecting us from more infections, so imagine what a good, old-fashioned facial will do for your clients' skin.
Steps for an Old-Fashioned Facial
A facial is the second most popular spa treatment after massage, and it includes the following steps.
Consult with the client to assess skin care needs.
Cleanse the skin for a perfectly clean canvas.
Exfoliate the skin to remove dead skin cells, increase cell turnover and allow products to perform more efficiently.
Steam the skin either by moist warm towels or a steaming machine.
Perform extractions to remove comedones and milia.
Apply a mask to address clients' skin concerns from controlling acne to anti-aging.
Massage the face to bring oxygen to the skin and firm the muscles.
Apply a moisturizer to help maintain skin cell hydration.
The massage in a facial is crucial and can't be rushed or skimped on—your touch needs to be perfect. It's what your clients will crave, and they will tell you, "I've been in the best mood all week because I knew I was coming to see you and de-stress."
When performing an extensive massage during your facial, it's best to target sinus pressure points, lymphatic drainage and lifting techniques.
By performing acupressure points on the sinuses, you are releasing your clients' stress, which may be aggravating their sinuses. Lymphatic drainage is important for acne, the appearance of dark circles and water retention.
When performing lifting massage techniques, always use shorter strokes because the facial muscles are small.
Starting at the forehead and work down for better energy flow. By massaging the décolleté, neck, ears, scalp, hands and arms, you will create the foundation for a consistent clientele following.
When clients de-stress, see their skin transform and re-book—congratulations, you've done your job in earning their trust. I truly believe the old saying, "Great skin doesn't just happen by chance, it happens by appointment."
Facials and Injectables
The use of injectables has become the No. 1 form of cosmetic enhancement in the world due to safety and immediacy.
According to the 2016 Cosmetic Plastic Surgery Statistics Report produced by the American Society of Plastic Surgeons, use of botulinum toxin type A injections is up 4% from 2015 to 2016. In fact, 2016 marked the highest number of botulinum toxin type A injections to date, with over 7 million injections.³
Some of my clients who receive injections thought they should forego their monthly facials. However, they noticed their skin was firmer and tighter from the injections, but lost the smoothness and radiance. Facials are truly the foundation for quality skin care.
When clients have routine facial treatments, their skin and their well-being will benefit greatly.
Benefits of a facial include:
Increased cell turnover, which leads to softer, smoother, younger-looking skin;
Increased collagen production, leading to supple, firmer skin;
Increased blood flow, which improves collagen production;
Delivery of oxygen and nutrients to the cells through facial massage;
Regulation of oil production;
Raised skin cell metabolism by detoxing the skin cells;
Reconstructed skin barrier; and
Reduced skin reactivity and sensitivity.
Invest in Your Skin
One thing I hear consistently over the years is, "I can't afford a facial every month," "I just don't have the time to lay for an hour," or "I have sensitive skin." This is true in today's society.
For these clients, I recommend a 30-minute facial. It's simple, effective and less expensive. I spread awareness to my clients on how important it is to maintain healthy skin, because it's all we have.
We can color gray hair, cover up cellulite or hide a few pounds, but your face is something you can't hide. It is important to make an investment in your face—it's the first thing people see.
There's an importance in professionals to follow our own advice and receive monthly facials. We give all day, every day, it's who we are that's why we came into this field, but invest in yourself and give back to you.
Plus, receiving facials is a good perspective for us to be a client, relax and remember what the client is experiencing. When I receive monthly facials, it helps me to become a better esthetician by perfecting my technique.
Now get back to basics with an old-fashioned facial.
REFERENCES
www.wsj.com/articles/is-technology-making-people-less-sociable-1431093491
http://iheartintelligence.com/2017/03/07/human-touch/
https://d2wirczt3b6wjm.cloudfront.net/News/Statistics/2016/cosmetic-procedure-trends-2016.pdf
(All websites accessed August 16, 2017.)