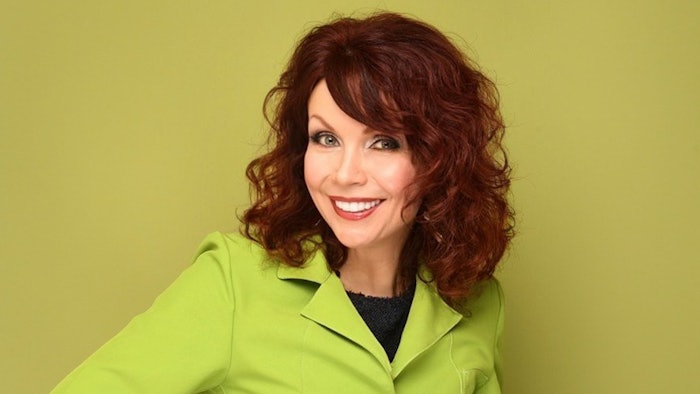 Photo Courtesy of Elina Organics
Elina Organics & Holistic Clinical Spas, which includes skin care and cosmetic lines and spas launched by cosmetic chemist and celebrity esthetician Elina Fedotova, celebrated its 25th anniversary with an open house party at its first spa in Kalamazoo, Michigan. Elina Organics has 200 spa partners carrying its products in 35 states.
Related: GINAMARIE & GM Revolution Celebrate Milestone Anniversaries
Fedotova started formulating her first organic products for Elina Organics in 1997, including a Botanical Cleanser, Botanical Toner, Intensive Eye Revitalizing Cream, Oil Control Formula, Anti-Wrinkle Liposome Moisturizer and Vitamin C Elixir.
"25 years ago, there were no organic beauty brands, and I knew that I wanted to formulate skincare products from clean, food-grade ingredients and no other way," Fedotova said. "It wasn't easy to find suppliers and ingredients at that time. Other formulators looked at me with raised eyebrows because they did not understand why I wanted to create organic formulations because they are sometimes less stable and less consistent.
Fedotova officially launched the Elina Herbal Skincare Clinic in 1998, where she performed herbal facials and made 100% botanical products preserved with fermented vegetables and willow bark extract. In 2005, Fedotova started presenting at International Skincare Conferences and events for cosmetic chemists, and in 2007, she formed the Association of Holistic Skin Care Practitioners (AHSCP).
"We still have clients who have stayed with us for 25 years," Fedotova said. "Those women are living proof of the results, which can be delivered without invasive treatments and from organic botanicals, minerals, and natural peptides. Some women are now in their 50s-70s and are happy and proud of their skin! I am proud that those results have been achieved by consistently using my formulations and holistic skincare protocols. We have clients of all different ethnicities and complexions who look fantastic and are very happy."
Along with the original spa in Kalamazoo, Elina Organics Advanced Skincare Spa opened in 2008 in Chicago, followed by her newest spa location in Pompano Beach, Florida, which debuted in 2021. As Elina enters her next 25 years in the spa and beauty industry, other spa locations are planned.
Coupled with owning and operating her lab since its inception, Elina's expertise in identifying and choosing ingredients for her formulations is one aspect that distinguishes her from others in the industry during the last 25 years.
"If you asked our clients, they would tell you that we not only made them feel confident because they are happy with their glowing skin, but we also have helped them feel less stressed and more harmonious," Fedotova said. "We are good listeners, and our holistic spa services include energy-balancing techniques. I am also very proud to have employees working for me for 25 years and spa owners and estheticians carrying my products for that timeframe."