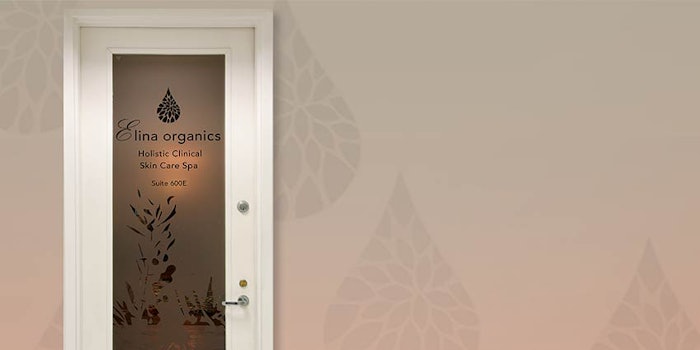 With over 25 years of experience in esthetics and holistic skin care formulation, Elina Fedotova has laid the foundation for natural skin care practitioners everywhere. When she moved to the United States from Russia in 1991, she brought with her an holistic approach that was untapped by many and a mission to create high-performance products and treatments using food-grade ingredients. After opening her first Elina Organics location in Michigan in 1998, she quickly launched her in-house skin care brand and founded the Association of Holistic Skin Care Practitioners to spread the message of clean spas/skin care. Now with another location in Illinois, Fedotova runs her successful spas with help from her staff that have completed training that is above the "average" esthetic education. They work together to provide their clients with a one-of-a-kind experience that incorporates healing, energy reading, "therapy" and holistic services and products. Fedotova sat down with Skin Inc. to discuss how to be a organic spa, the ins and outs of natural product formulation and how to create an environment that draws in clients interested in holistic services.
Skin Inc. (SI): How did you get started in the industry?
Elina Fedotova (EF): I was always fascinated with herbology, and in Russia, I learned about herbal preparations. It stems from my family because my mother is a patent attorney who worked for a big chemical company. I wanted to create very sophisticated and high-performance formulations made from food-grade ingredients. While working on my English, I started to formulate products for a plastic surgeon's office in Mississippi. I soon realized how difficult it was to find natural and organic ingredients. Some would make fun of me to create products with an "old fashion" approach. By 1998, I developed my first skin care collection, composed of five corrective, natural and even edible products. I moved to Michigan in 1998 with a genuine desire to implement my vision and philosophy 100%. I opened Elina Herbal Skin Care Clinic in Kalamazoo, Michigan, in 1998. I wanted to draw the line between conventional beauty treatments and clean beauty services, which benefit the skin and the entire body. In 2007, I organized the Association of Holistic Skin Care practitioners, which allowed me to share this approach with other estheticians.
Continue reading our EXCLUSIVE interview with Elina Fedotova in our Digital Magazine...