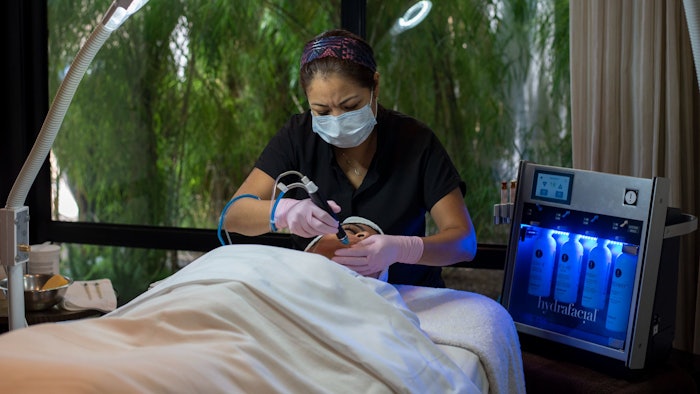 Photo Courtesy of Hotel Matilda
Hotel Matilda in San Miguel de Allende, Mexico, has introduced a Hydrafacial treatment that combines advanced medical technology with rejuvenating skin care techniques. The treatment cleanses, hydrates, and nourishes the skin, resulting in a radiant and youthful complexion.
Spa Matilda introduced a new protocol that includes a tailored combination of Hydrafacial's advanced technology and the spa's signature holistic practices, allowing guests to indulge in a rejuvenating journey that harmonizes the mind, body, and skin.
Related: Hi, skin Rebrands Customizable Facial Service as The Better Facial
SPA Matilda's integration of Hydrafacial aims to cater to the evolving needs and desires of its discerning guests, who seek both scientific advancements and holistic rejuvenation. The highly trained and experienced spa therapists at Hotel Matilda will create customized treatment plans based on individual skin types and concerns, ensuring each guest receives a personalized and effective Hydrafacial experience.
"We are thrilled to introduce Hydrafacial at SPA Matilda," said Bruce James, director, Hotel Matilda. "At Hotel Matilda, we continuously strive to offer our guests exceptional experiences that seamlessly blend innovation, wellness, and luxury. The addition of Hydrafacial to our spa menu perfectly aligns with our commitment to providing the latest advancements in skincare and ensuring our guests enjoy transformative and personalized spa treatments."