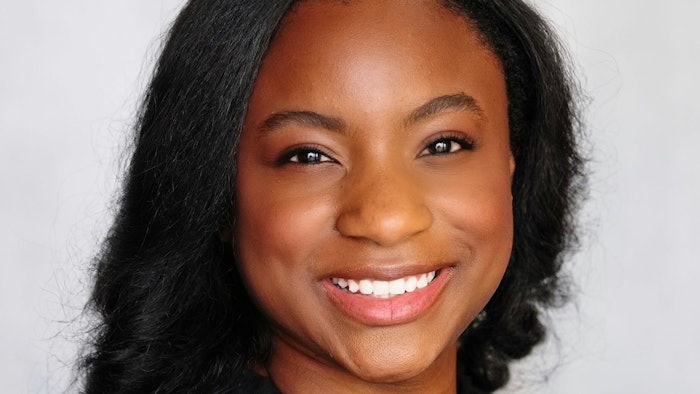 Photo courtesy of Aleta Smith
Aleta Smith, an esthetics student at Bellus Academy, is the recipient of a $15,000 Kate Sommmerville's "Defy Impossible" scholarship. The tuition scholarship is funded through Kate Sommerville, celebrity esthetician and founder of the Kate Somerville line of skin care products, in partnership with Foster Nation.
The Defy Impossible scholarship awards tuition funding for California residents served by the foster care system who are pursuing careers in professional skin care. The scholarship honors the perseverance and tenacity demonstrated by those who have pushed through hardships. 
Related: Massage Heights Serves as Cornerstone Partner for Second Annual Massage Makes Me Happy Initiative
Smith spend a majority of her childhood in foster care, while she managed to work and graduate high school early with honors. After earning a bachelor's and master's degree, she was led to an esthetician during lockdown, and a contact at Foster Nation mentioned the Defy Impossible scholarship. 
Smith researched esthetic schools online and selected Bellus Academy because of its advanced programs that will enhance her education and future career. Bellus Academy CEO Lynelle Lynch is the founder of Beauty Changes Lives, the non-profit organization that administers the Defy Impossible scholarship. Smith will finish her esthetics program in August of 2023. After graduating, she aspires to begin her skin care career under the tutelage of a mentor in the industry. 
"We're honored to welcome Aleta into the professional beauty industry and we applaud the resourcefulness, determination and commitment she demonstrates as she defies impossible," said Erin Vargas, president of Bellus Academy.