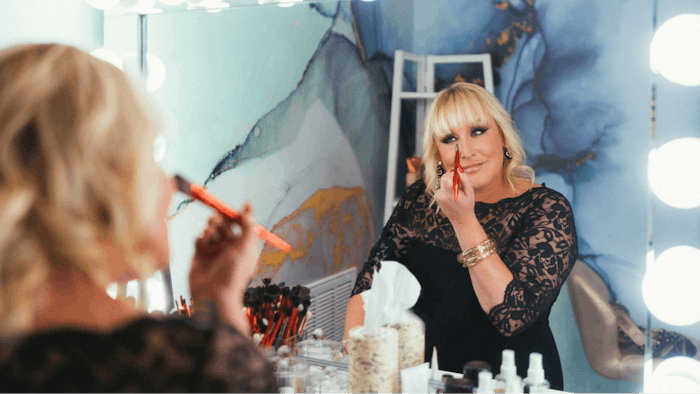 Photo Cred: Rachel Santos
Celebrity makeup artist, Melanie Mills, announced the opening of The Makeup Altar in October, 2022 in East Nashville, TN. The boutique will feature a curated selection of products for both inner and outer beauty. 
Following 25 years of leading makeup teams in the entertainment industry, working on sets of scripted series, daytime talk shows and competition series, Mills is completing a long-term dream of opening a makeup boutique.
Related: Industry Input: Makeup
Brands that are showcased throughout the story include: Make Up For Ever, Senna Cosmetics, Cozzette, Danessa Myricks, Melanie Mills Hollywood, Lemonhead, Viseart, The Creative Makeup, RCMA, Ben Nye Inglot, Muse Beauty, My Kit Co, Monda, Cinema Secrets, Cammy Nyguen and Esum. 
There will also be a wide array of makeup tools and essentials including puffs, sponges, mascara wands, alcohols, makeup removers and more available at the boutique. The location will host both educational and social events for professionals and consumers.  
Equally focused on inner beauty, the Makeup Alter will also carry a wide array of spiritual objects such as crystals, singing bowls, handmade candles and incense, sage wands, bells and chimes. Showcasing independent artists from around the world, Mills has curated each piece for the shop. The boutique will also host specific evenings with sound baths, tarot and birth chart readings and numerology.