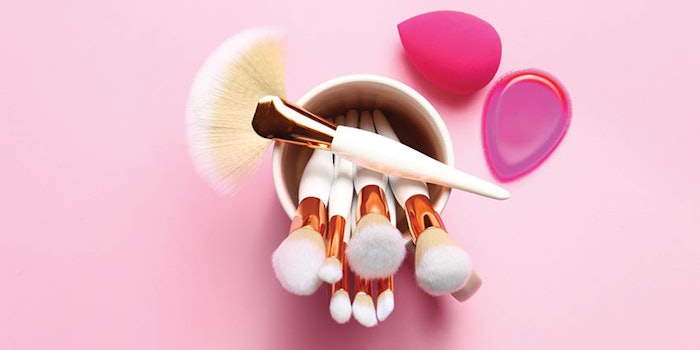 The makeup industry is always evolving with new, innovative products and makeup tools. Some of these makeup tools make our lives as makeup artists easier, while others aren't worth the investment. Some are great for personal use, but perhaps they are not best to use professionally on clients. We are going to dive into makeup tools and brushes with a discussion on what is worth the investment and what isn't. We will also consider the pros and cons of some tools and what are considered makeup artist must-haves!
Beauty Sponges
Beauty applicator sponges have come a long way. I think everyone remembers the disposable sponges our mothers would use to apply foundation when we were younger. Beauty sponges have made a similar come back and have become a staple for many women to apply their foundation. I personally enjoy using these for certain looks; however, I do not enjoy using these with clients due to sanitary reasons.
The proper way to use a beauty sponge is to run it under water. You don't want to just dampen the sponge; rather, you want to rinse and wring it out a few times until it becomes "fluffy." If your beauty sponge remains hard and doesn't become larger and softer, then it may not perform as well and in my opinion isn't a good beauty sponge to use. Once you have the sponge prepped, you can apply your foundation with the sponge by stippling the foundation on the face.
This really pushes the foundation into the skin and blends it well. You want to be sure to cleanse your sponge thoroughly between personal uses to ensure it isn't harvesting bacteria. Although there are ways to clean these sponges, they do not meet the sanitation and disinfectant standards of professionals. Therefore, I do not recommend using these on clients unless you use a new beauty sponge on each client. This provides a solution; however, the expense of using a new sponge on each client isn't the most practical, especially when there are other makeup tool solutions. Some may also feel that the beauty sponges push the product into the skin and can be problematic for certain skin types.
Continue reading about makeup tools in our Digital Magazine...