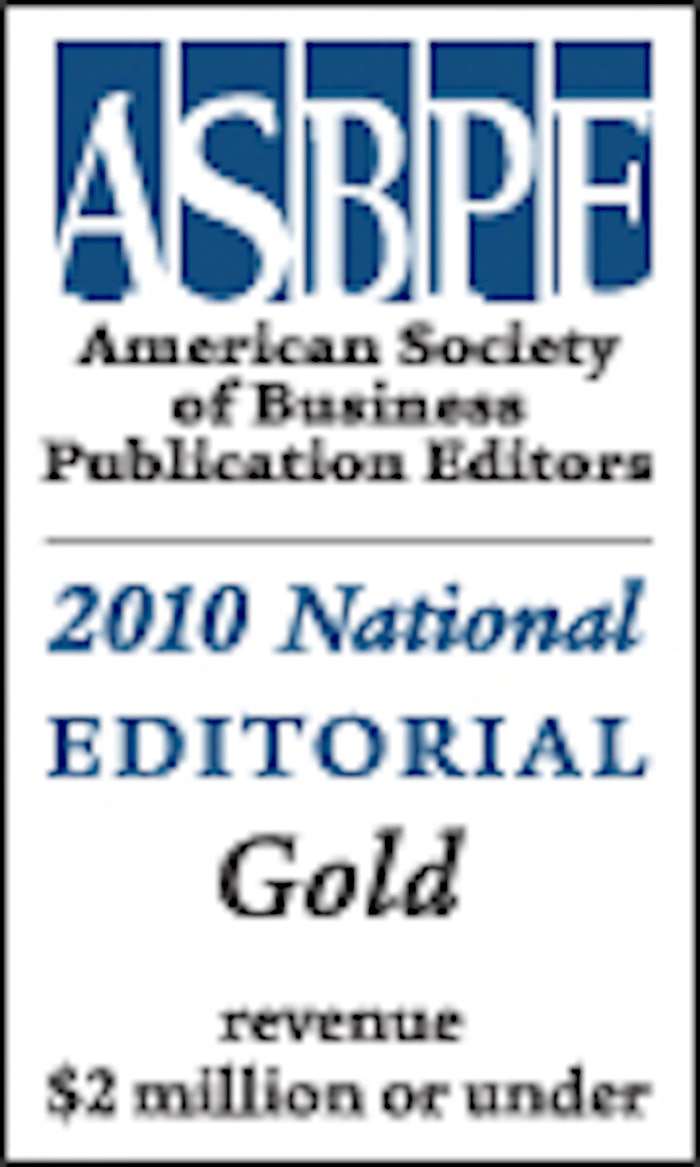 Skin Inc. magazine, as well as its sister publication Merge magazine, have been recognized by the American Society of Business Publication Editors (ASBPE) in the organization's annual Azbee Awards program. Both publications were recognized for Regional and National Azbee awards, with Skin Inc. magazine winning regional gold for best Feature Series and national gold for best Regular Column, Staff Written, and Merge magazine winning national bronze for New Publication and regional gold for best Individual Profile.
The ASBPE's competition recognizes the hard work and commitment of business and professional magazine, newsletter and Web editors and designers. The award recognition is a prestigious acknowledgment that a publication's work has met high standards of excellence and is at the top of the profession. The ASBPE contest is extremely competitive, and is also one of the largest U.S. business competitions. Its judges are experienced business editors, designers, consultants and academicians.
In the Feature Series category, Skin Inc. magazine submitted the series "Holistic Beauty and Skin Health" by Jimm Harrison, which appeared in the June, July and September 2009 issues of Skin Inc. magazine. The series challenged readers to explore the interconnectedness of mind, body, skin and environment to offer the most successful services.
In the Regular Column, Staff Written category, Skin Inc. magazine submitted the July and November 2009 installments of "Spa Cuisine," written by associate editor Cathy Christensen. The column works to bring ingredient information to readers that can be used in cuisine and treatment options provided by spas, enhanced by two treatment how-to recipes in each issue.
Please join us in celebrating these achievements for Skin Inc. magazine!