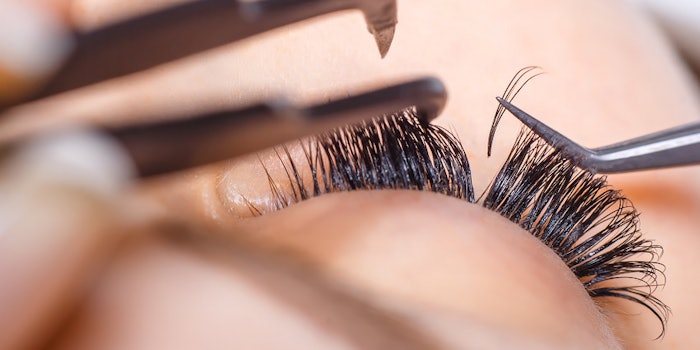 Professional eyelash and eyebrow extension manufacturer Glad Lash Inc. has announced the results to its Professional Lash and Brow Artists' Industry Survey. This survey examined trends, career goals and views of eyelash and brow artists.
Out of the 450 participants involved in the survey, 80% were satisfied with their career choice. In terms of education, 89% of respondents were certified in their profession, with 74% of all eyelash and brow professional being licensed cosmetologist or estheticians.
The survey also reviewed the demographics of brow and lash professional. 98% of lash and brow artists were women and 50% were between the ages of 18 and 34. In addition, many are self-employed and can make up to $50,000 a year.
"Over the past 30 years that we have been in business, we have seen the beauty industry grow and evolve at a rapid rate," said Esther Bolkin, director and founder of Glad Lash, Inc.  "As such, we feel this survey offers us key insights into our industry and helps us to ascertain where we can help our lash and brow artists continue to grow and build their businesses."