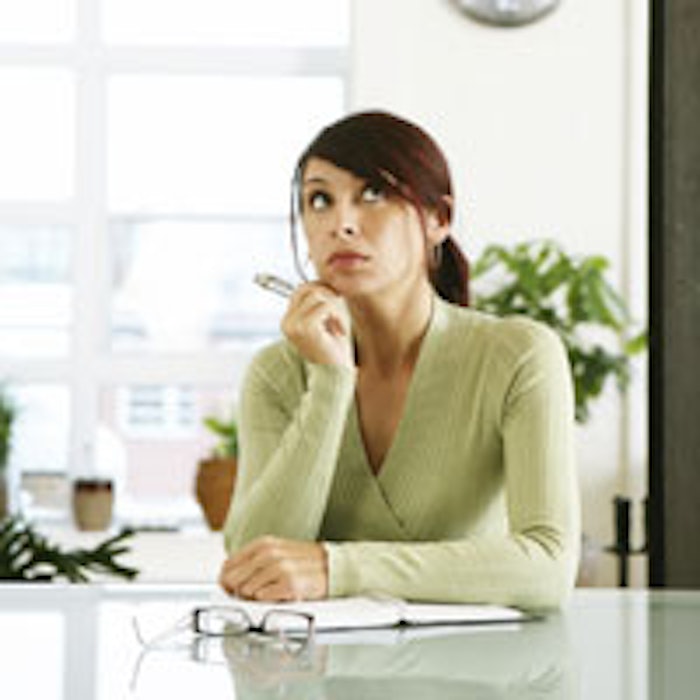 As a spa owner or manager, you have a unique opportunity to help your team members reach their full professional potential, and enjoy a successful and rewarding career as they chug along on the career train. By discussing your team members' professional goals and integrating them into their work, you are adding value to their overall employment experience.
Start the conversation
Have one-on-one conversations with your team members that include the following three questions in order to foster an environment that welcomes personal growth and professional development.
What are your dreams?
What are your goals?
What do you want out of your career?
These questions open the doors to deeper, more meaningful conversations about personal goals and workplace satisfaction. They also offer insight about how you, as a leader, can help your team reach their personal and professional goals. During your initial conversation with employees, be sure to take notes on the details they mention. Also ask questions such as: Is your current position helping you get to where you want to go? Is there any way that we could better assist you in reaching your career goals?
Goal achievement
Once you become aware of your employees' career goals, help turn them into reality by facilitating them in their journey.
Try road mapping. Instead of conducting a traditional professional development workshop, hold an afternoon road-mapping session. Provide poster boards, markers, glue and old magazines, and ask your team members to map out their goals. Instruct them to also list a few ways that you, as a leader, can help facilitate them. Display their work in an area where they can see it—as long as they are comfortable with idea. This may help them to focus and achieve their long-term goals.
Follow up. Regularly scheduled chats help provide accountability for what your team members say they would like to accomplish, and encourages them to continue taking measurable steps to do so. Touch base with where they are in progressing toward their goals, and help them to identify personal and measurable milestones in their process.
Keep an eye out for opportunities. Once you are aware of your staff members' goals, continually look for opportunities that may help them succeed, such as job-shadowing or placing individuals in different roles that are of interest to them in order to promote growth.
Be a positive mentor
Use your role as a facilitator to point out professional strengths and offer insights. Never criticize someone else's personal ambitions.
Share your resources. Don't sabotage your team's work by deliberately withholding resources or information that could help them in their journey. Be mindful that a door might open for your team members that could take them away from your business. This is OK—you will likely gain more respect from your team and develop a favorable reputation for developing a supportive and positive culture.
With the various stresses individuals face on a daily basis, a push to success may be just what team members need to reignite their passion. Keep in mind, when engaging your team in this practice, there may be a handful of individuals who dismiss your efforts and complain in spite of your good intentions. Don't let that stop you. This worthwhile exercise sets an amazing tone for your business and creates a positive behind-the-scenes environment at your spa. Give it a try and watch how your team emerges.

Regina M. Tucker is a NCEA Certified licensed esthetician, professional beauty writer and business owner. She holds a master's degree in human resources development and enjoys researching, speaking and providing professional commentaries on pertinent topics impacting today's skin care professionals. She can be reached at beautifullyyoursmetro@gmail.com.