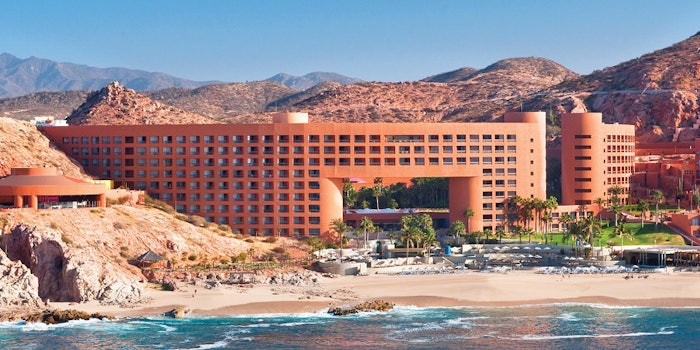 Vistana Signature Experiences has announced the grand opening of The Westin Los Cabos Resort Villas & Spa that will feature a 10,000-square-feet fitness facility and spa. 
The Spa Otomí will feature seven treatment rooms and include decor inspired by the Otomí people of Central Mexico.
A variety of skin, body and beauty therapies combine native ingredients, such as honey and sea crystals with marine extracts. Both new and traditional therapies are available, such as grapefruit body exfoliation or a moisturizing honey wrap. Clients can experience a variety of 5-minute sample treatments by the pool or beach or extend the treatment to a full 50 minutes. 
"The Westin in Los Cabos has charmed guests for years, and we're thrilled to reintroduce this iconic landmark to the local community and global travelers," said Steve Williams, chief commercial officer, Vistana Signature Experiences. "This stunning property is an exciting addition to our portfolio of Westin Vacation Club villa resorts, and we look forward to providing vacationers another enticing option in one of Mexico's most preferred settings."