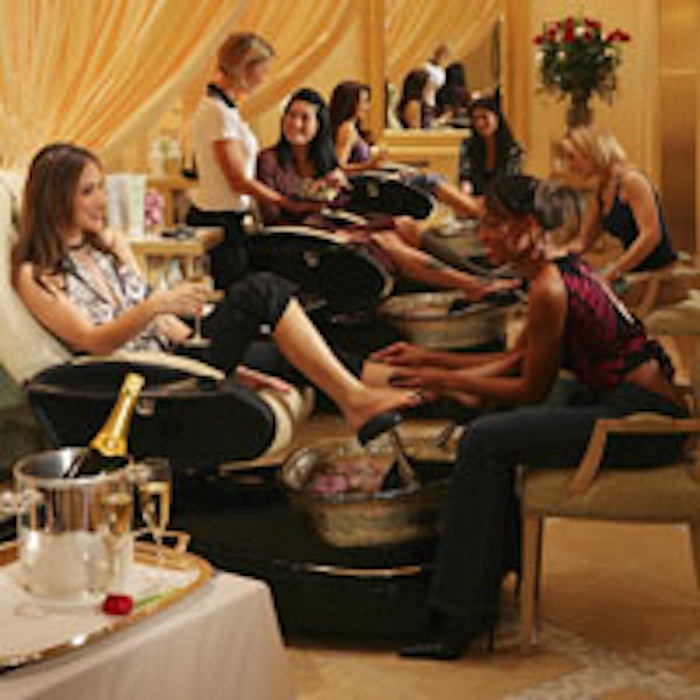 What better way to develop your relationship with your clients and team members than with a party? Cultivate your events with care, and you will reap rewards that surpass the event itself.
An event can be as simple as the launch of a new product, or it can be as elaborate as a black-tie dinner party. Potential successful events can include a skin care workshop; a limited-time treatment event; a guest lecture; and a client appreciation day or similar scenario that invites the public to interact with your products, services and team in an extraordinary way.
Event themes vary, but the purpose stays the same: Increase loyalty, build your client base, educate the public, create hype—and have fun with your team members and clients while doing so. Following are several tips for successful events.
1. Decide on events early to allow time to plan and market. In January, plan out all your events for the year. Have rack cards made highlighting your events to give to clients. Plan themes that correspond with holidays to increase revenue during times when you know you will need additional cash flow and to offer solutions for your clients' seasonal skin care concerns.
2. Create a plan of action. Create a pre-event worksheet to get organized for your events. What is the name of the event? What are you trying to achieve? Who do you want to attend? What is your budget? Can you partner with other businesses to strengthen your event? Some typical event goals include increasing cash flow with product sales, opening the door to potential clients, educating your event attendees and increasing booked services. This is an important strategy that will aid in accomplishing your event goals.
3. Utilize low-cost marketing options. You can easily overspend on an event, so choose marketing that is low-cost. Start by spreading the word to your clients personally—have a sign-up sheet at the front desk, and fliers or information sheets in waiting areas. Create a Facebook event, use the local newspaper's event calendar and send e-mail invites. Begin by marketing your events using these cost-free or low-cost tools and, as your events become larger and more successful and your budget allows, you may have the option to branch out with more elaborate marketing plans.
4. Run wild with your creativity to let your business shine. An event that is one-of-a-kind will be one to remember. Inspiration for memorable events include Destination Morocco, or Minerals and Margaritas Makeovers.
5. Be persistent and patient. It can be frustrating when you host an event and have a small turnout. Use a post-event worksheet to analyze what worked and what didn't. Did you pick a night that there was a conflicting event? Was the weather a factor? Did you market it inappropriately or too infrequently? Was the title of the event confusing? Analyze whether this event is worth doing again and, if so, when. The hype and energy of an event will carry over long after it is finished. You will find that clients will inquire about an event they missed and, once they hear about its success, they will tell you they wished they had been there. Often, a new client will visit after hearing a friend rave about your event. This proves that your marketing is working and you are on the right track.
As comedian Phyllis Diller quipped: "A smile is a curve that sets everything straight." Well-designed events create moments for your clients and team to smile together. Events create loyalty, trust and real connections that money can't buy—I'll RSVP to that.

Sara Daly is president of Waterfalls Day Spa in Middlebury, Vermont, and founded the Vermont Wellness Professionals Network. She is a consultant to wellness practices on marketing, and writes and speaks extensively on wellness. She can be reached at waterfallsdayspa@gmail.com and on Facebook.