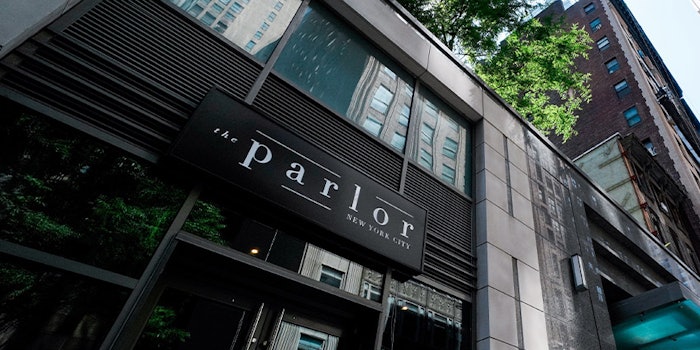 Pietro Simone Skincare has announced the opening of its new spa at The Parlor in New York City on Madison Avenue, opening November 2, 2020.
Related: Waverly, Offering Spa Like Oral Care, to Open in Dallas
The Parlor houses a collective of beauty and wellness experts with the Pietro Simone Spa as the newest addition to The Parlor. Simone's clinic will offer clients an oasis of calm to indulge in with signature and exclusive Pietro Simone Skincare treatments using Pietro Simone Skincare products during the services. 
Pietro's treatments include cryo therapy, LED therapy and endospheres therapy, with techniques that include Gua Sha, cotton thread exfoliation, bamboo tapping and dry brushing, to provide innovative services that instantly refresh and rejuvenate the skin.
Available only at The Parlor, Pietro has created the exclusive 'Aurum Radiance Infusion' facial. The anti-aging facial includes a two-step 24-karat gold activation peel and 24-karat
gold leaf structuring as well as a regenerative massage to help rebuild, retexturize and energize the skin. The facial lasts around 90 minutes and priced from $600.
Pietro's 'Bespoke Regenerator' treatment lifts and revitalizes the epidermis, dermis and skin ecosystem. This customizable treatment is designed to rebuild structure and texture, regenerate collagen fibers and enhance the natural volume and lift of the face contours. The treatment lasts around 150 minutes and is priced from $1,300.
Lastly, the 'Sacred Body Ritual' is one of Pietro's iconic body services. This treatment delivers results for lymphatic drainage, skin texture, circulation and increased energy by using Eastern techniques of revitalization. This lasts around 45 minutes or 75 minutes and priced from $175 and $250, respectively.
"When the skin is the theatre of life and New York City is the stage, beautiful dreams become
reality. Your skin, my dedication, is our achievement," says Pietro Simone, founder & owner of Pietro Simone Skincare.