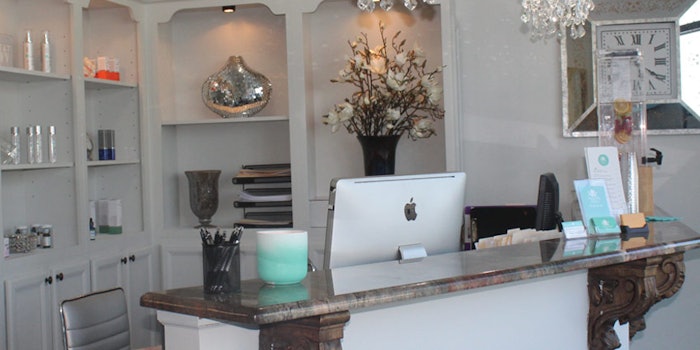 Building a perfect team can be one of the most difficult aspects of running a succesful spa, and one of the most important. Finding estheticians, therapists and front desk staff to provide the energy, skill and service that reflects a business is crucial. That is why Sonya Kennedy, owner Magnolia Medspa, focused on finding and creating her perfect group of ladies to make her spa everything she wanted it to be. Skin Inc. visited Magnolia Medspa to learn more about how Kennedy keeps her spa cutting edge, how she trains her staff and what treatments she has been looking to add to her menu.
Skin Inc. (SI): How did you get started in the industry?
SI: What is your most popular treatment?
SK: We really do a lot of everything. HydraFacial, microneedling, Botox and Venus are probably the top four treatments we offer.
SI: How did you form your spa menu?
SK: My services are different from most other spas because I love being on the cutting edge. I'm constantly going to shows and doing research to learn the latest and greatest thing, so if I find something that is legitimate and I think my clients will like it, I get it in here. We were the first medical spa to do a lot of things in Georgia, and we still change our menu all the time.
SI: What new treatments have you been looking into to add to your menu?
SK: I love the idea of the EmSculpt, and I'm going to be talking to them soon. I'm looking to add this treatment to our spa; I'm very intrigued by it.
SK: Staff is so important because this is a service industry. I've learned so much about hiring staff. There are a few things that are important qualities; for example, they have to be a team player. It doesn't matter how talented they are or how much experience they have if they aren't willing to be part of a team. I incentivize my staff and try to treat them very well, and that is how I keep good people. My theory is that we are a team, and our clients are the boss. It's not like I'm the owner and they are my employees; we are Magnolia Medspa. The team I have now is top notch, but I did go through having some people who weren't. They just don't last in the environment we create.
SI: How did you train your staff?
SK: Typically, they have an esthetician license, but I can't really hire them right out of school because they don't really know anything yet. They have to work here for a while, and we start young estheticians in the front. That way, they learn a lot about what the products and services do. Before they go in the back, my lead esthetician Tracey will work with them until she feels that they know enough to do more.
SI: Where do you see the industry heading?
SK: The sky is the limit. There are so many things that I read about that's new to the industry. The EmSculpt is a great example, which is a machine that works your muscles for you. There is also a new toxin that is coming out that is supposed to last six months. That's why I go to a lot of the shows, because they are cutting edge.
SI: How do you know the difference between cutting edge treatments and passing trends?
SI: What do you love most about being in the industry?
SK: I love the interactions with my clients. I love coming to work everyday. I love my staff and what we do. When I first started, I was concerned that this was going to be a superficial industry, but it's not that at all. Women come in here after surviving breast cancer, or any cancer, or losing a child or parent, and what we do makes them feel so much better. I get so much from that, and I love to empower women.
SI: How do you retain clients and reach new clientele?
SK: I have a full-time marketing girl, and she is a gift. She does a great job with our social media and e-mail blasts. That's where it's at. I do have some celebrity clients that post for me as well, which doesn't hurt. I wouldn't say all new clients are because of them, but it doesn't hurt.
SI: What sets Magnolia Medspa apart?
SK: I set myself apart by having services that no one else offers and having our own skin care line. One product we offer is compounded in our lab for the client's skin and needs. This is unique, and our clients love it because it has a base, but they construct the rest of the compound for their skin. My goal is to do things that nobody else is doing. I invest in my staff, and I bust my butt doing that. While it hasn't always worked for me, it has gotten me to where I am today.
SI: What is most important to you to run a successful spa?
SI: How do you set the ambiance of your spa?
SK: The decor and music is a big part. It's all about making people feel comfortable, so the chairs are very comfortable and we have aromatherapy. Pairing that with great services, it just has everyone leaving here so happy. We create a friendly ambiance by being honest with our clients, and telling them what their skin needs even if we don't provide that service or product.