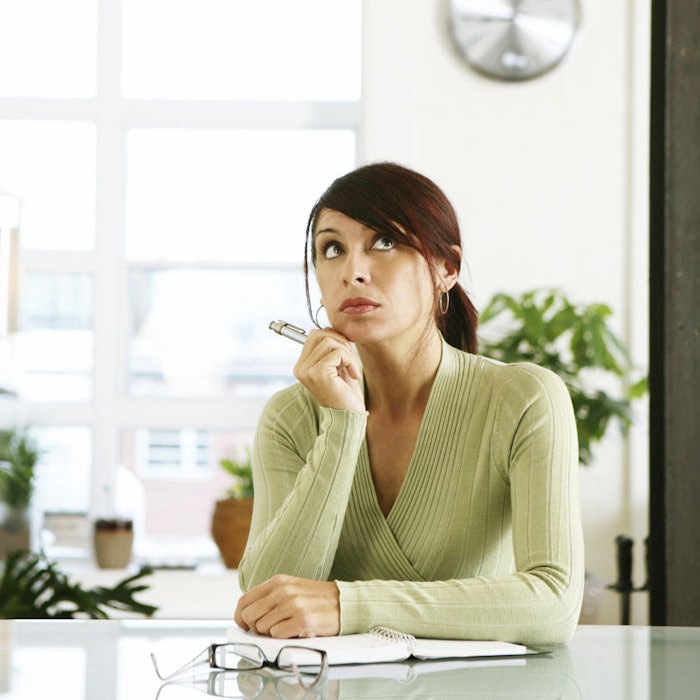 As challenging as it can be, I generally try to follow the commonly suggested rule of not checking work e-mails on the weekend—to attempt to attain a work-life balance. But one Saturday evening in January an e-mail notification on my phone caught my eye. It wasn't a press release or a marketing e-mail, nor was it from a name I recognized, so I decided to open it. The e-mail was from Janet McCormick, co-owner of Salon Gurus (www.salon-gurus.com), and said:
Kristen,
I finally got around to reading my December Skin Inc. and wanted to tell you how much I enjoyed it. The articles were timely and all were important to careers in esthetics! It is always refreshing to read a magazine (such as Skin Inc.) that addresses issues and current education rather than "pretty stuff" or out-of-date information. Please pass on to your staff my appreciation for their work.
The Skin Inc. team does not toss around the idea of integrity—we care deeply about the information we create and publish, and we do not take our role in the professional skin care industry for granted. We know esthetics is not just another job for you—it's much more than that for so many in this industry. Because of that, an aspiration that sits on an incredibly high pedestal at Skin Inc. is us playing a major role in making you the best professional you can be in order to provide amazing care to the clients that rely on you everyday.
With that said, to hear from someone that we are fulfilling our goal and producing timely and valued content is a point of pride for us—the variety that keeps one of those cheeky smiles on your face for what feels like an awkwardly long time!
Even though I will never turn away positive feedback, as it is always a welcome feeling to hear that your efforts are being noticed, I stand by the fact that constructive, or even downright negative, criticism is just as valuable—if not even more so.
Yes, sometimes complaints are rooted no deeper than catching someone on a bad day or interacting with an individual who is keen on correcting others' flaws, but many times those comments and concerns have more merit and worth than you realize. And by just tossing them aside, you may be missing out on life-changing advice.
It can be easy to become combative when someone offers you a negative appraisal, especially if their approach is less than tactful, but next time, I challenge you to refrain from being hostile and to instead ask yourself, is any part of their criticism warranted? Even if it's mostly ill-natured, and only a bit justified, find something to take away from the unexpected consultation.
The truth is, criticism is a gift, and learning to take it well is an invaluable skill to develop and hone. Needless to say, we will always welcome your criticism—positive or negative—so please do not hesitate to reach out for a chat anytime.
Until next month,






Kristen Wegrzyn
Assistant editor
kwegrzyn@allured.com