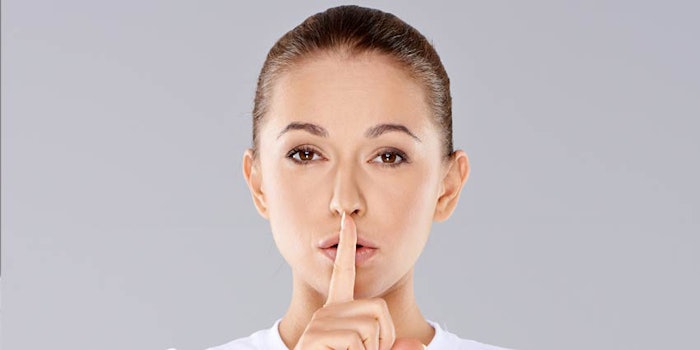 Q: How can I keep others quiet during my treatments?
A: Nothing is worse than creating the perfect space for a client to completely unwind and then having your co-workers or other clients outside your treatment room causing commotion. The truth is that the fear of asking someone to hush in our world has become quite a challenge. Encouraging someone to shh can feel so insulting for both parties involved—the asker feels intrusive and bossy, and the noise-maker feels offended and embarrassed.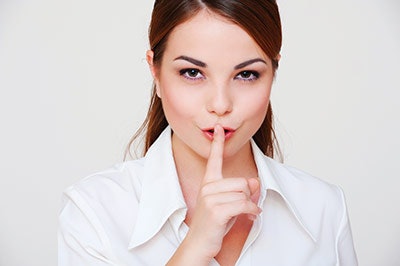 Ask before
I have found that the best way to avoid sending others into defensive mode is to clearly communicate before it is necessary.
For example, "Hey guys, could I ask for a favor? I have a day packed full of facials, and it would mean a lot if you would keep the noise level down outside of my treatment room."
Reminder Signage
Order a "Shhhh treatment in session" decal from from Etsy for treatment room doors.
Display a sign in your lobby that says "Quiet Please. There are relaxing spa treatments in progress. In consideration of our guests and staff, we request that cell phones be turned off when you enter the spa. Should you need to use your cell phone, please go outside the building. Thank you for respecting and honoring this pampering, self-care space."
White Noise Machine
Many of my fellow beauty biz practitioners have invested in (and love) a white noise sound machine.
Gentle Reminders
When the chatter outside your room finds it's way into your room, simply crack the door, poke your head out and with a smile on your face say, "Hi guys, I am mid-facial with someone who is really relaxed, could you help honor this by moving the conversation to a less quiet spot? Thank you."
Gentle reminders and kind communication should help you avoid most noise situations.