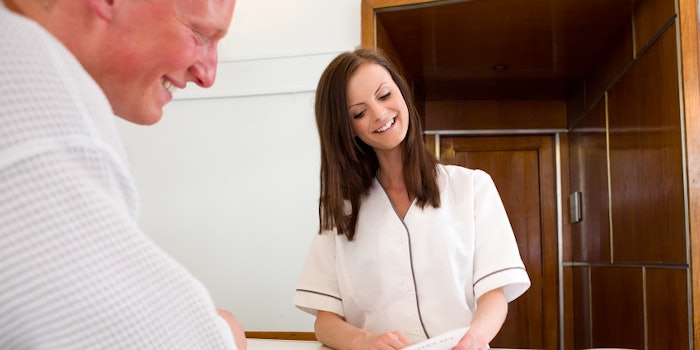 Providing a great customer experience is the backbone of any successful business. In esthetics, it is even more important to provide a great service, as satisfied clients will often spread your business name. So how do you create positive customer experiences each time a client walks into a spa?
A recent Inc.com article discussed just how to do this by sharing insight from various business leaders. They include: 
Empowering individuals. A spa team is comprised of different people with different talents. By using the unique talents of each person and giving them the time to shine, you are providing your clients with the best service that they can receive.   
Prioritizing teamwork. As the phrase goes, "Many hands make light work." When employees have a stronger connection with one another, they are much more likely to work more effectively. Teamwork goes beyond your staff. It includes your suppliers, clients and associates.
Planning for the future. If you are experiencing a rough time in your spa, it might be a good idea to create a plan for the future. Think about the vision for your business and brand. Investing in a vision allows your spa staff to get excited, not anxious, about the future.
For more, head to Inc.com (source).