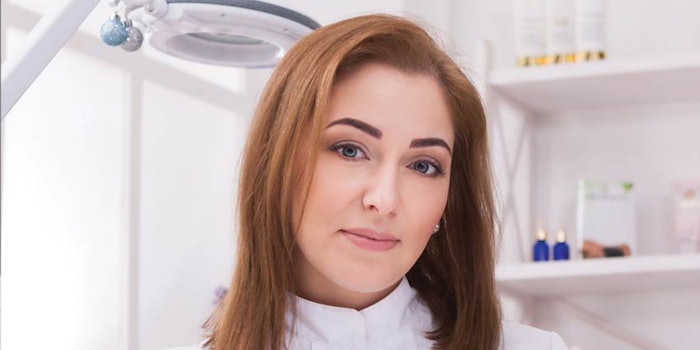 Passion serves as the motivating force behind a great majority of spa industry leaders today. There's passion for service, passion for products and, of course, passion for their clients. But at the end of the day, passion only gets you so far, and the true success stories are those who balance passion for their work with keen business acumen.
For hotel and spa owners and managers, this not only means managing day-to-day operations but also continually looking forward and evaluating how to increase efficiency and profitability. As you balance overseeing current business and forecasting for the future, you are faced with the challenge of considering what changes will bring the most benefit to your organization. For spas, keeping watch of the latest trends in the spa industry and making relevant changes to your facility, treatment menu and customer service practices are important for success. But how do you know which trends and latest innovations will bring that success, and which ones may not be worth their return on investment?
"As you consider growing and enhancing your spa's treatment menu, look for the value that new trends, products and treatments offer in keeping your spa at the cutting edge."
As a former spa director of one of the largest resort spas in the Midwest, I know how important it is to evaluate new products and services in order to determine which ones offer true potential for wellness for the client and profitability for the business. As a property manager or owner, your phone rings constantly with vendors who want you to consider their products and services, and projecting return on investment (ROI) is essential in determining when to say yes and when to say no. When it comes to deciding which new products and treatments are worth the time and investment, here's how to evaluate, calculate and innovate to ensure your choices lead to satisfied customers and an increased bottom line.
Evaluate
Evaluation is an important step of projecting ROI, even before you crunch the numbers. Next time a vendor comes to you with the latest trend, consider where it stands in relation to these important benchmarks:
1. Improvement. Ask yourself if the trend you're considering creates an improvement over how you are currently working and providing service to your clientele. As an entrepreneur in the spa industry, I created my business because I saw the need, and an opportunity, to provide more health benefits for clients. When you see depth in the benefits provided by a trend, it is likely to be longer lasting and more positively impactful upon your business.
2. Longevity. Rarely will you find something that is truly new. Part of the beauty of the spa industry is spa therapy's roots in centuries-old healing treatments and natural remedies. Delve into the science and history of the treatment or products being offered as part of the trend. Take confidence where you see ties to proven or long-standing history.
3. Sustainability. You should always evaluate any new product or service with an eye on environmental impact. How will the new service or product impact the environment in general and at your spa in particular?
4. Safety. What safety precautions exist, if any? Does the trend pose any risks for your clientele? Thoroughly research and consider any contraindications to protect your business, your therapists and your clientele.
5. Reputation. When evaluating specific products and treatments, it is important to consider how long the company has been around. Don't be afraid of startups, but do look at the principal player's history. Does the owner have experience in the spa industry? Is he or she reputable? Who do you know who is connected to the main people involved? Look for word-of-mouth feedback on the company and the treatments and/or products you are considering offering.
6. Retail opportunities. With any new treatment you bring to your spa, retail sales need to be an important consideration. Not only do you increase opportunities for revenue, but you also serve your clientele by helping them extend their spa experience by their visit.
7. Shared vision. Not every great idea is great for your particular business, so consider what makes sense for you and authentically adds value—beyond simply being new and exciting. Does the trend fit in with your mission and spa environment?
Calculate
Once you've evaluated the new product or service in light of the aforementioned criteria, it is time to do the math. More specifically, what is your expected ROI, and how long will it take to recoup your investment? By definition, ROI is the resulting benefit to you, the investor, for an investment made in a particular product or service. It is an efficiency measurement used to compare profits to investment when determining whether an investment makes good financial sense. From a numbers standpoint, the larger the ROI, the better the investment.
ROI is meant to measure the rates of return on money per period. So, for any treatment you're considering adding to your spa menu, detail the cost and your anticipated revenue per room, per day, per week, per month and per year. For example, when spas are considering whether to add Himalayan salt stone massage to their treatment menu, they can use the following ROI calculation to show how quickly the product will pay for itself and add to their bottom line:
Regular treatment cost: $135
Number of treatments per room per day: 6
Percentage of clients who upgrade to the Himalayan salt add-on: 50%
Price of the salt add-on: $25
Therefore, 6 x 0.50 = 3 x $25 = $75 extra spa revenue, per room, per day.
This adds up to $525 in extra spa revenue per room, per week and $2,250 per room, per month. That's $27,000 in extra spa revenue per room, per year. The cost of materials for this treatment is $499, which means it will take the spa 6.65 days to recover their initial investment. After that, it's all revenue increase.
Although the exact numbers will differ depending on what product or service you're considering, the process is the same. Compare your anticipated revenue to your cost to implement and to the revenue generated by other treatments at your spa. Are the numbers favorable?
Innovate
If the trend in question passes your evaluation and the numbers look favorable, it's time to embrace the opportunity to innovate. Even if a product has been on the market for a while or a treatment has been used for centuries, the act of shaking things up by introducing something new to your business is innovation in and of itself. Continual innovation is what allows us to grow both as business owners and as an industry.
Still, innovation is a process. Once you've done your homework to evaluate a trend, product or new treatment offering, don't make a final decision before trying it out yourself. See the product or treatment in action. Testing new products and treatments at conferences and expos is a great way to get hands-on experience to see what your clientele will experience. And while you're testing a product yourself, be sure to consider the following:
Ease of use. How much training will be required for your therapists to put the product into action in your spa? If additional training will be required, this will likely affect your ROI. That's not to say that treatments that require training aren't worth the investment. Many are, but this is something you'll want to know about and prepare for ahead of time.
Added benefit. How does this product enhance the service you're already offering? Are there additional health benefits? Does the product offer an environmentally friendly alternative to what you're currently using? Will clients feel the difference immediately? Consider every benefit, no matter how big or small.
Overall experience. What does the treatment/service feel like? How does the ambience add to the experience? Were any additional products required to enhance the overall service? Clients come to your spa for a wellness experience—the best way to present a new treatment is to describe what that experience will be like.
More Substance Than Flash
As you consider growing and enhancing your spa's treatment menu, look for the value that new trends, products and treatments offer in keeping your spa at the cutting edge and keeping your clientele impressed with the services you offer. Evaluate those trends, calculate the ROI and test the product or treatment yourself before making a final decision to innovate. The best trends are the ones that are more substance than flash, and with a smart investment, your new offering may become one of your top sellers.
Keep in mind, ROI is not just important because it makes good financial sense. It also helps ensure you, as a spa owner or manager, are making choices that will truly benefit your clients. Most often, satisfied customers and positive ROI are inextricably linked. When your clients are happy with the treatments you offer, they keep coming back. They tell their friends about you. And your bottom line increases as a result. Yes, it's good business. It's also great service.