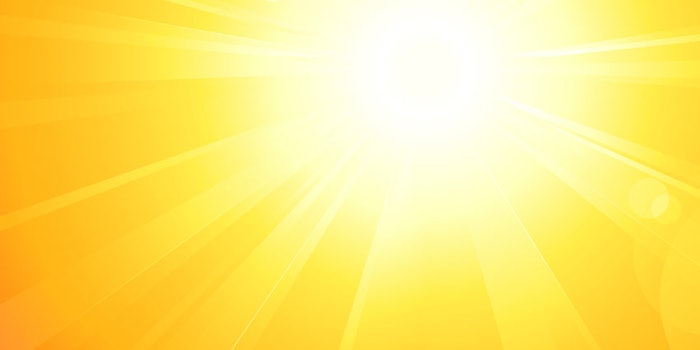 The reduced level of sunlight in fall and winter can cause winter-onset seasonal affective disorder (SAD), according to the Mayo Clinic. This decrease in sunlight has the ability to disrupt the body's internal clock and lead to feelings of depression. Additionally, reduced sunlight can disrupt the body's serotonin and melatonin levels.
Treatments for SAD vary, but the most common courses of non-prescription management include light therapy, diet changes and supplements. Depending on your spa's breadth of practitioners, all or some of these treatments can be implemented to help clients suffering from SAD.
Light Therapy
Also called phototherapy, light therapy is a treatment in which the client is exposed to specific wavelengths of light for up to an hour at a time. Light boxes are designed to mimic sunlight, yet they filter out harmful ultraviolet rays. The treatment can be used daily for up to an hour at a time.
Light therapy is popular in the sun-deprived winter months, especially at The Spa at the JW Marriott in Grand Rapids, Mich., which was named the cloudiest place in the world during the last week of January 2017.
Caitlin McClelland, spa manager at The Spa, said guests who have experienced light therapy come out of the service feeling refreshed and rejuvenated. However, since it is a new offering, she has yet to see the long-term effects.
The Spa offers a 50-minute light therapy treatment and light therapy upgrades to services, such as manicures, pedicures and body treatments. Light therapy is also available as an addition to The Spa's Wellness Breaks events package for meetings and events going on at the hotel.
"During the treatment, clients will be relaxing comfortably in one of our wonderful spa treatment rooms, laying with the light therapy lamp over their face and a soothing eye mask to protect their eyes," said McClelland. "They will receive a head and neck massage, full body motions, and arm and foot massages to help relax and then rejuvenate, leaving them in a better state of mind."
An October 2016 study conducted by a group of researchers from the Brody School of Medicine at East Carolina University in Greenville, N.C., found that adding light therapy helped patients with both seasonal and non-seasonal depression and improved responsiveness for those taking antidepressants.  
"This service is unique [and] by offering this service, we are able to see clients, such as people with seasonal affective disorder, who may not generally think about receiving a spa treatment," said McClelland. "On the other side, it is an added value to our current spa guests because it is something new and different."
Changes in Diet
Not all spas have a nutritionist on staff and providing dietary advice should be done with caution. Always advise clients to discuss any dietary or supplement changes with a doctor first.
One of the biggest culprits in aggravating seasonal affective disorder is diet, according to Erin Madigan-Fleck, N.M.D., Naturophoria. Avoiding processed foods, including artificial sweeteners, can have a positive impact on fighting SAD.
"Foods have an immense impact on mood and ability to cope," she said. "Refined sugar and processed fructose are known to have a very detrimental impact on your brain function and mental health in general."1
Magnesium is an essential mineral for serotonin and melatonin production. Foods that contain higher levels of the nutrient include beans, nuts, whole grains and leafy greens. Additionally, foods high in omega-3 fatty acids can help with the synthesis of serotonin, which can decrease during the winter months.2
"Researchers found that SAD is very rare among Icelandic peoples, despite very little daylight hours in winter," Madigan-Fleck explained. "They correlated low rates to their high omega-3 fatty acids intake from cold-water fish. When fish consumption went down, the incidence of SAD began to increase."2
Other omega-rich foods include:
Wild salmon
Walnuts
Chia seeds
Hemp seeds
Flaxseed
Anchovies
Egg yolks
Madigan-Fleck added that the sunlight available from October through May throughout most of the country is not strong enough for the body to make the amount of vitamin D required,2 so adding foods high in vitamin D to the diet is essential. These include portabello, shiitake and maitake mushrooms; trout, smoked salmon and most wild-caught fish; egg yolks and silken tofu.
Supplements
St. John's Wort and tryptophan have been found to help ease symptoms of SAD; however, clients should always discuss any diet changes or supplement use with a doctor prior to use.
"A study in 1993 shows that St. John's Wort improved the condition of those who regularly experience winter depression," said Madigan-Fleck. "The studies show St. John's Wort produces improvements in anxiety, depression, and sleep disturbances without side effects."3
B vitamin complex, also called B-50, is essential for nervous system functioning, which can elevate mood. In particular, B6 aids in the production of serotonin and its deficiency can contribute to SAD while B12 has been shown to help those suffering from depression and anxiety. 2  
REFERENCES
1. http://articles.mercola.com/sites/articles/archive/2015/02/14/seasonal-affective- disorder-vitamin-d.aspx
2. http://www.ourbodybook.com/treating-seasonal- affective-disorder- naturally-with- elissa-goodman
3. http://www.alternativementalhealth.com/natural-treatment- for-depression- and-seasonal-affective-disorder