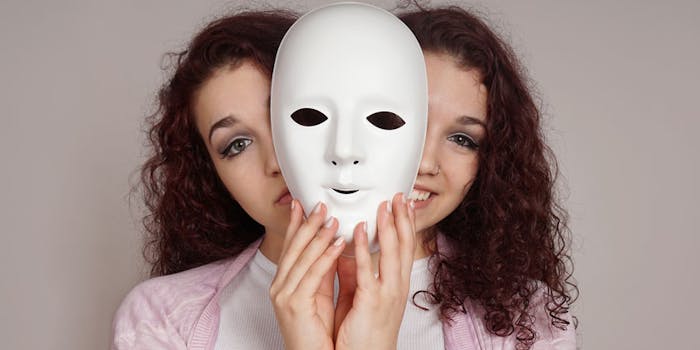 Skin imperfections like acne, psoriasis, wrinkles and discoloration, among others, can be linked to depression, low self-esteem and social withdrawal. Cheryl Pierce, founder of Skinworx, began a program that coaches people on how to build their confidence through customized exercises and treatments. 
Skin Inc. asked Pierce a few questions about the connection between mental health and skin conditions to see how spas and estheticians can make a difference in their client's lives. 
Skin Inc. (SI): How can the quality of one's skin impact their well-being?
Cheryl Pierce (CP):  In order to feel a sense of well-being, we must become confident with our own skin. It is the largest organ in our body, creates the first impression and is the first thing we see when we look in the mirror. If our skin is covered with brown spots or acne, we tend to feel self-conscious, and our self-esteem and overall self-image likely will be impacted negatively.
While our emotions have a direct impact on our skin problems, our skin problems can also affect our emotions. It's all connected. When we experience a stress or hormonal fluctuation, our skin may react by breaking out or manifesting signs and symptoms of skin disorders. What's more, these skin problems can then make us feel less attractive and manifest as low self-confidence.
SI: How do you work to help people see their inner beauty? 
CP: Helping people see their inner beauty is a process. Besides telling them verbally that they're beautiful no matter what, I now offer an eight-day online training course on mastering confidence. Confidence is the key to inner beauty. Without self-confidence, one cannot get to the core of inner beauty, which goes beyond the physical appearance.
SI: How can other spas work to help their client's feel more confident in their skin? 
CP: Spas must deliver results. Their clients need to feel that their skin concerns have been heard and understood, and that the estheticians delivered and recommended the right skin treatments.
I believe spas need to under-promise and over-deliver; essentially, I feel that they need to learn how to focus on total beauty instead of just outer beauty so that clients feel more confident and happy overall and not just in their skin. Spa owners also need to realize that customers are buying "feelings and experience" and not products.
SI: What treatments do you recommend to help someone boost their well-being?
CP: At Skinworx, we offer different types of HydraFacials: routine, acne-clearing, brown spot lightening, wrinkle-reducing and tightening. Depending on the client's skin concern, our highly experienced estheticians can recommend the right one. In addition to the HydraFacial, LED red light therapy and head massages are included in the treatment, which can alleviate stress and stimulate a sense of care and well-being. As I mentioned earlier, customers are actually buying feelings and a positive experience and not the product or service. They just want to feel good.
SI: What is the program you created about? What are its missions, steps, goals?
CP: I created a membership program and a beauty plan so that clients can be more consistent with their skin care regimen. Consistency is key to success in every area of our lives including skin care. My mission is to inspire confidence and joy through better skin.
We created an easy three-step process of first getting a digital skin analysis that captures a clear, close-up and multi-dimensional image of the complexion, second examining the severity of sun damage, for example, and age-related conditions and third customizing skin regimens where we create a beauty plan. The goal is to inspire confidence starting with your skin. In addition, I created a one-day Confidence Mastery workshop and a three-day Alignment Accelerator retreat for those who want to go beyond "skin-deep." My mission is to inspire confidence and courage so people can live the life they're meant to live. My goal for the alignment retreat is to align the heart and soul to the true spirit for living a more meaningful and purposeful life full of confidence and joy.
SI: How would you explain your holistic approach to inner and outer beauty? 

CP: I see each client as a whole person and not just their skin or physical appearance. I approach my clients with compassion and understanding while focusing on praise so they can feel comfortable and confident that they came to the right place at the right time.
We live in a world full of noise and everywhere you look, we are surrounded by commercial images of perfect-looking models who appear to have it all. The obsession to look flawless has caused a lot of people to feel anxious about their physical appearance. I believe that taking the time to work on our inner world can bring out the best version of ourselves; we can radiate beauty from the inside out and live a more vibrant life.