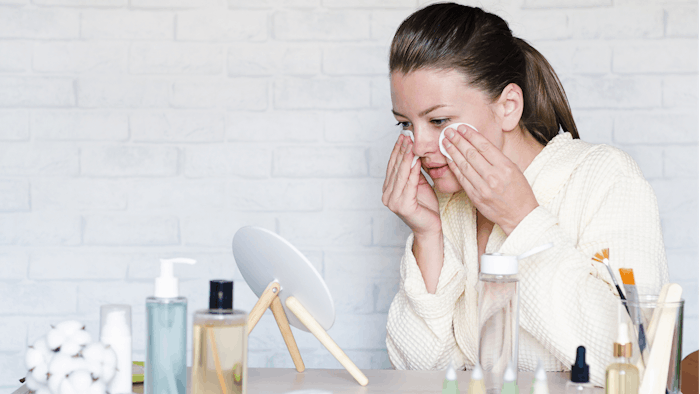 Demand for self-care has never been higher among consumers, and the Covid-19 pandemic has only accelerated this lifestyle shift. With the prioritization of self-care and the desire for local luxury, what does the future of the wellness space look like? Below is your guide to post-pandemic wellness.
 The Desire for Self-Care Post Pandemic
In the summer of 2021, over 75% of United States consumers that participated in a Mindbody Data survey, felt that wellness was more important than ever. Additionally, 50% of consumers planned to spend money on self-care over the next six months, such as spa services and treatments.
Post-pandemic, the wellness industry made a V-shaped recovery, and then some, due to the demand for local luxury. As the world began to slow down, the average consumer took time for themselves and started investing in self-care. As soon as consumers spent the time to learn and understand what services can benefit them at a spa, this became a priority. While massages have always been quite popular, skin and facial treatments have really become in demand over the last year. 
Treatment Trends
Over the course of the last 12 months, there has been a huge uptick in NuFACE microcurrent therapy services. Microcurrent has been clinically tested to safely address a variety of skin concerns such as: aiding in lymphatic drainage, recovering damaged tissue, firming and tightening skin, reducing fine lines and wrinkles and improving muscle tone in the face and neck. 
Another largely popular treatment over the past year is a CBD facial. About 70% of people think they have sensitive skin, but really, they have sensitized skin. A CBD facial can gently exfoliate and reduce inflammation, improve skin health and help alleviate anxiety and stress.
Cryoskin facial toning is another treatment that has skyrocketed in popularity over the past year. Cryoskin uses technology that alternates the application of hot and cold temperatures to reduce fat cells and tone and tighten the skin. 
Social Media's Influence
So, you may be asking yourself: what does the future of the wellness industry look like heading into 2023? With Millennials and Gen-Z shifting away from heavy makeup and more towards being confident in their own skin, preventive skin care treatments have become more popular than ever.
Through social media platforms such as TikTok and Instagram, consumers are becoming more interested in learning how to take care of their skin and ways to take preventative measures. Consumers are learning the importance of seeking a professional esthetician versus at-home care.
Lisa Rossmann serves as the vice president of Brand Experience at Hand & Stone Franchise Corporation. Lisa's career began in the mortgage banking industry, and in 2009, she decided to follow her passion for beauty and wellness and obtained licensure as a professional skin therapist. From there, she launched a career in the spa industry, beginning with the medical spa segment. She joined the Hand & Stone team under founder John Marco and CEO Todd Leff in 2012, working in general spa operations support when the brand had approximately 60 units opened. In 2016, Lisa transitioned to specifically overseeing skin care operations, along with the service and product innovation pipeline.