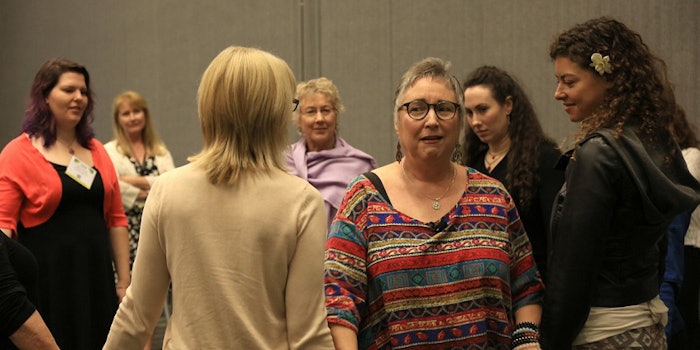 In the esthetic world, we hear the word "wellness"  a lot. However, do you take a second to stop and think about what it means? More importantly, how you can use it in your spa?
At Face & Body Southeast spa expo and conference, wellness experts and professionals will be discussing and presenting on a range of topics related to this expanding area in the spa industry.  
Be Beautiful, Be Successful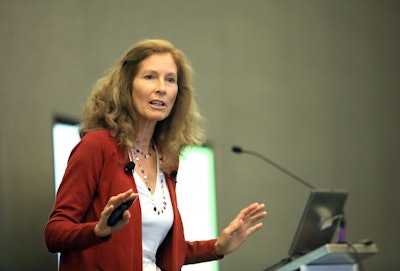 Starting Face & Body is the Advanced Education Conference, where Monique Martineau will be presenting her keynote entitled "Ancient Wisdom for Beauty, Serenity and Success." Coming off of her recent appearance at Face & Body Northern California, she will be sharing her ancient wisdom and how to live a better, more beautiful life.
In addition to Monique Martineau's presentation, classes on the first day of Face & Body will delve into how you can incorporate wellness into your practice. In the session, "3 Ways to Add Wellness to Your Spa" Sherrie Tennessee of SpaSOS will discuss how to create wellness from inside your spa through leadership.
Sleeping Beauty and Flawless Skin
Then on day two of Face & Body Southeast, the expo hall will open, and supplier classes will start. The supplier classes dig deeper into the topics of wellness, covering important topics such as holistic skin care, anti-aging through organics and the importance of sleep.
Among some of the supplier classes on day two and three of Face & Body include:
Sleep: Understanding the Critical Role it Plays in Our Emotional and Physical Health presented by Trish Green of Eve Taylor North America. A good night's sleep does more than refresh you. It promotes positive physical and emotional health. This class will show how sleep treatments are being used to help clients.
LightStim LED: A Holistic Approach to Skin Fitness presented by Richard Maher of LightStim. Healthy skin doesn't take one treatment. It takes a holistic approach. This class will show how light therapy can be used as a part of that approach
Discover Immediate Anti-aging Results With All-natural and Organic Active Ingredients by Brian Goodwin of Eminence Organic Skin Care. This supplier class will show how you can treat skin care concerns through natural and organic ingredients. Brian Goodwin will show how to use Eminence products in combination with a firming massage technique.
Wellness on Display
Additionally, exhibitors at Face & Body Southeast will be exhibiting their wellness products and services at the show. Among them are:
ZAQ – Booth: #715. A Face & Body favorite, ZAQ is a provider of affordable diffusers and essential oils.
Access Consciousness– Booth: #115.  Access Consciousness is a massage and wellness service provider.
Black Mermaid's Bath & Body – Booth #222. After walking the show floor for the three days of Face & Body, why not relax with a nice bath? Black Mermaid's Bath & Body offer a range of bath products, including soaps, scrubs and a line of men's bath products.