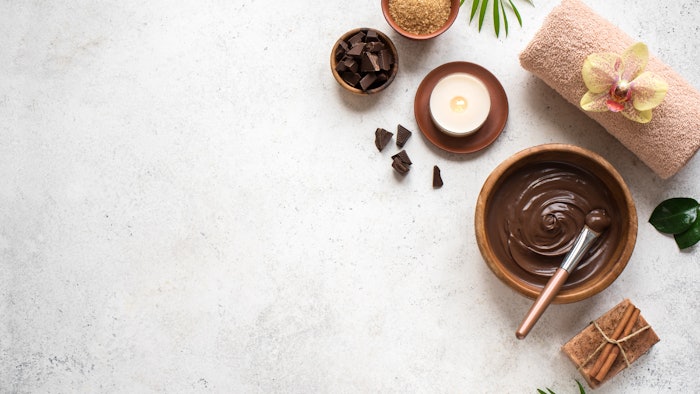 October 28 is officially the sweetest day of the year: National Chocolate Day! We're celebrating this year with treatments rich in benefits and taste. From cacao scrubs and massage to chocolate-infused masks, here are two spas with chocolate inspired services sure to treat clients. 
Related: Yummy Spa Treatments: Chocolate, Pearls and More
Chocolate Treatments
1. K'Alma Spa at Hotel Victor
K'Alma Spa invites guests to embrace traditional Peruvian healing rituals and treatments. On National Chocolate Day, guests will receive The Cacao Soother, a treatment made with a chocolate trifecta that provides decadent effects. Skin is prepped with a cacao and sugar scrub that detoxifies while injecting deep hydration. Next, the body is coated in a rich, creamy mask variation to help tone and sculpt the body, followed by a massage with cacao-infused oil as the final touch.
2. GUYandGirl Spa at Shelborne South Beach
The treatment treats clients to a chocolate infused coconut oil massage, followed by a mindfulness meditation to set intentions for the year ahead. A cacao facial mask can also be offered as an add-on service after the massage treatment.