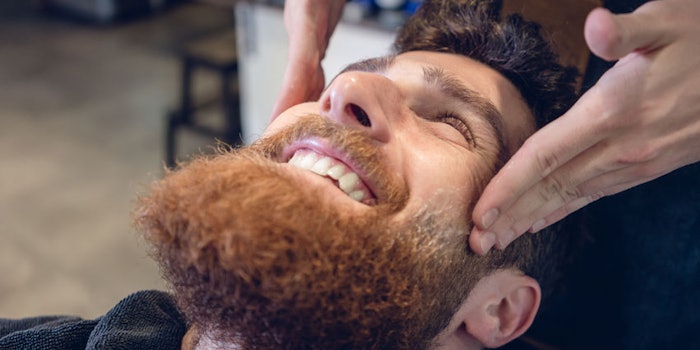 Salon Gurus, LLC, an online educational site for salon and spa professionals, launched a new male treatment course. The Zen Beard Facial course is taught by Cheryl Miller, owner of the Zen Lounge, and performed on MMA Fly-Weight Champion Demetrious Johnson. 
This treatment revolves around manipulation of the beard, skin, fascia, lymph, joints, ligaments, tendons, muscles and bones of the face, scalp, posterior, lateral and anterior neck and shoulders. Estheticians will learn different techniques of speed, depth and temperature as well as movements to shorten and lengthen the muscles. 
During the course, the esthetician will also learn how to use vibration, scraping (gua sha), pinching, squeezing and cupping techniques among others. The holistic treatment incorporates movements of yoga, reflexology, skin care and massage for an overall therapeutic result for the male clientele.