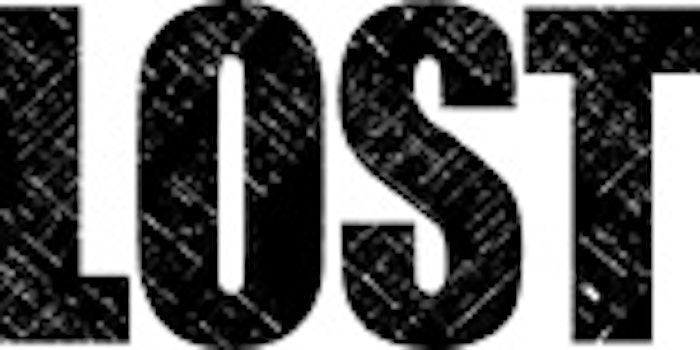 For the everyday person, makeup has multiple challenges and expectations to live up to: Is it long-wearing? Does it smudge or crease? Does it match your skin tone exactly? And although these are all challenges in their own right, they are nothing compared with the expectations of the makeup for a network television program filmed in the tropics of Hawaii and viewed by millions of people on a regular basis.
       On this famously closed set, Lost makeup artists have a huge, multi-ethnic cast and an incredibly unpredictable weather pattern to contend with, along with the normal rigors of creating looks of perfection for the actors of a television program. Luckily, says Emily Katz, makeup department supervisor for Lost, the perfection needed for the show isn't your typical television star beauty. The program places survivors from Oceanic flight 815 on an uncharted island replete with The Others, a seemingly hostile civilization already on the island, and a variety of sci-fi treats ranging from an amoeba-like smoke monster to free-range polar bears. What it all means, perhaps only the creators know, but to the audience members and actors alike, it is an addictive and incredible journey that isn't easy to forget.
       Along with its complicated storytelling, the show also presents a never-ending array of makeup opportunities for those involved. I recently had a chance to chat with Katz about the various challenges she has to deal with on the set.

Who is Emily Katz?
Makeup department supervisor on Lost, Emily Katz is a veteran makeup artist and esthetician who has combined her artistic abilities with her love of beauty for more than 25 years. A Hawaiian native, Katz began her working life as a haute couture model. "I was tall and thin and all of a sudden, I was discovered for fashion," she explains, although this wasn't her passion. "I planned on becoming a famous painter and went to art school. I ended up doing makeup—that was complete serendipity. One of the actresses reminded me the other day that I get to live my passion every day, only I'm painting people."
     Katz's favored modality is watercolor, and she translates that into how she applies makeup. "I use translucent washes of color instead of heavy layering," she explains. "Watercolor requires a wonderful level of patience that is somehow translatable to working on a television show."
     In regard to her job, Katz laughs at its glamorous perception, remembering a trip to Neiman Marcus while she was still in her mud-soaked set attire and was mistaken for a landscaper. She loves her job, which focuses mainly on the female actors' makeup applications, loves the show—she was a fan before she got the job in 2006—and definitely isn't complaining about her days of work on the beach.
     However, because the show's creators have set an end date for the series, Katz finds herself considering the future. "I will stay on the series as long as they want me. I passionately love this show. After it's over, I probably will work on other movies and TV shows, but I've thought about doing some spa consulting or going into a consulting position with a cosmetic or skin care company because those are my realms of expertise," she explains. "I want to move into a job where I can keep the passion and my expertise is used."


Skin Inc. magazine: When filming the show, how long is your typical day?
Emily Katz: Generally a basic day is 12 hours plus. Last week, I worked more than 80 hours. People say that I have a glamorous job; if only they could see me slogging around in the jungle!

SI: What does your typical day on set entail?
EK: Television has a more rapid pace than movies, so we need quick and precise makeup applications. We do an application in the morning, and go to the set. The actors rehearse, lighting is refined, we touch them up and they shoot the scene. Often throughout shooting the scene, we are tweaking and making them look as they need to. The makeup must look consistent throughout the day. Sometimes we shoot Scene 32 on Monday and then shoot Scene 33 a week later, and we have to match it exactly. That is called continuity and it is a key factor. In a show likethis, each episode pretty much takes place during one day. When we shoot it again and carry on throughout the day, the characters look the same. It's not usually a typical beauty look … we strive to have the characters appear to have no makeup on at all, but the women must still be beautiful. The show is challenging and an opportunity to be very artistic. We have an amazing team of makeup artists who help us realize our visions.
SI: You have a huge, extremely multi-ethnic cast in a location known for hot, sunny and rainy conditions. First of all, what do you do to address the variety of skin types you encounter?
EK: We have to have product for every kind of skin imaginable because of the largesse of the cast—we have a primary cast of 16–20 people and more than 10 principal actors. Everyone is different. It helps to understand the composition and diversity of skin.
     For instance, you cannot put a titanium dioxide-based sunscreen on an African-American man because it will make him look like a ghost due to the opacity of the titanium dioxide. We have to know our products well enough to know what will work and what won't. A lot of the actors love natural products and it seems to agree with most peoples' skin. As far as protection, for the most part we use tenacious sunscreens due to the environmental stresses to which the actors are subjected.

SI: What would you say your biggest challenge is as far as makeup is concerned on set?
EK: I've never worked on a show that has this consistent of a level of challenge: the sun, the rain, the bugs—there's constantly something. One of the biggest trials is keeping it on—using products that hold up. That's true for sun care. Certain products just stay on better. Under the conditions in which we work—it's raining or pretending it's raining—makeup and sunscreen wash off. The actors can't be unnecessarily subjected to breakouts, and they can't get sunscreen in their eyes. A few of the lead actresses are very fair skinned, but we have to make them tan. We've discerned early on the spray tan is not a good thing for our needs because after a couple of days it may flake off irregularly.
       I've researched products for longevity and durability. We use a number sunscreens that do not clog the actors' pores at all—they stay on, and hold up when getting hammered with water and sun. These conditions provide such a testing ground. We also use Japanese sunscreens, which are thin and sheer and work particularly for the most sensitive skin. Unfortunately, they are not especially water-resistant.
       As far as makeup, I use very sheer makeup "washes" on their faces and bodies. Many of the men have little to nomakeup on, or an effect makeup. We have one person who is highly allergic to almost anything. We do makeup as a tint rather than full coverage. Everything has to look really believable. Last season, one of the lead actresses was constantly in brutal sun or wet or crying, and we needed to use products that did not require a ton of touchups every take. Many of the women have on layers of sheer makeup to create the level of coloration and depth that we are aiming for.
       We use an after-sun product that rapidly minimizes sunburn. Recently, a number of cast and crew became really roasted. Most of the cast that tried it out said the stuff really worked. The other thing that people don't know that is remarkable for sunburn is plain full-fat yogurt, which helps diminish the burn. It is even better than aloe.
SI: As far as sunscreen goes, what is your feeling about its importance, which is currently hotly debated?
EK: We're in average 86° sun in the subtropics; I encourage everyone to use strong sunscreen. There's that whole raging debate about whether to use sunscreen, whether it's bad for you … let me put it this way: I don't burn badly. I use sunscreen on my face because I want to avert the wrinkle damage; however, after a number of squamous skin cancers on my legs, I began to wonder if it is because I hadn't used sunscreen on my body. So I tell people my advice is to use it. At the end of the day, the jury's still out on sunscreens—paba isn't a good thing and some of the new ingredients might be questionable—but skin cancer can be so devastating. 
     We use from 30–60 SPFs. I know that a lot of experts say that anything higher than a 25 is a waste, but it does seem like when applying a heavy sunscreen with a higher number, it lasts longer. And, applications need to be kept up with exposure time.

To learn about Emily Katz's favorite products, click here.