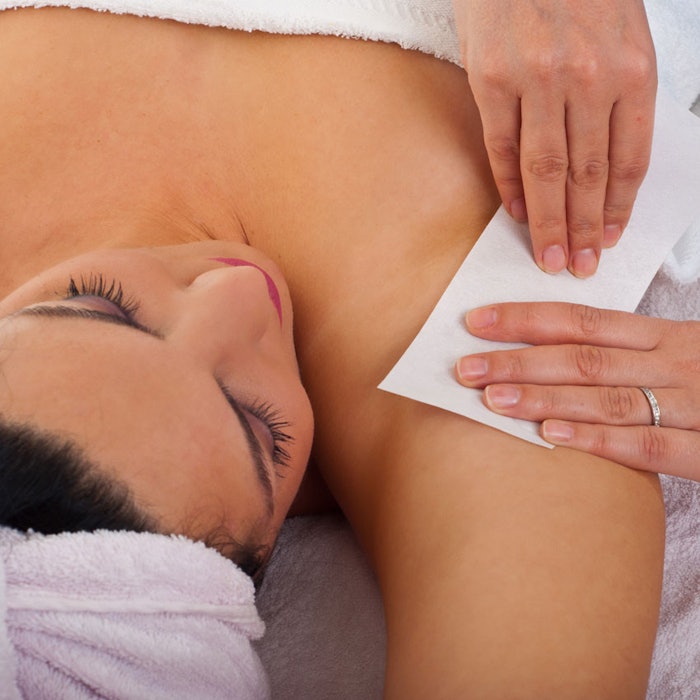 Both genders are motivated to wax by the emotional benefits of feeling attractive, clean and confident, says a recent online study conducted by Waxing the City.
The study polled 1,429 adults about their attitudes and habits regarding waxing, including those who already wax, as well as those considering waxing.
Here's what they found ...
While 90% of today's waxers are women, the number of men waxing their chests, backs, ears, nose and southern regions is also steadily increasing.
 
A smooth and hairless lower region is a high priority for a majority of consumers—1 in 10 are receiving bikini or Brazilian waxes.
 
Women ages 18–24 reported getting Brazilians and bikini waxes.
 
As women age, focus shifts more toward maintaining what is visible to everyone, not just their most intimate friends, such as their chin, lips and eyebrows.
 
Brows are the leading service in the industry and have mass appeal in the market.
 
Waxing is the most profitable service skin care professionals can offer. Studies like this one help spa owners cater their treatment menu to appeal to the most clients possible.
Interested in learning how to take advantage of this treatment offering? Check out "3 Tips for Upselling Waxing Services."