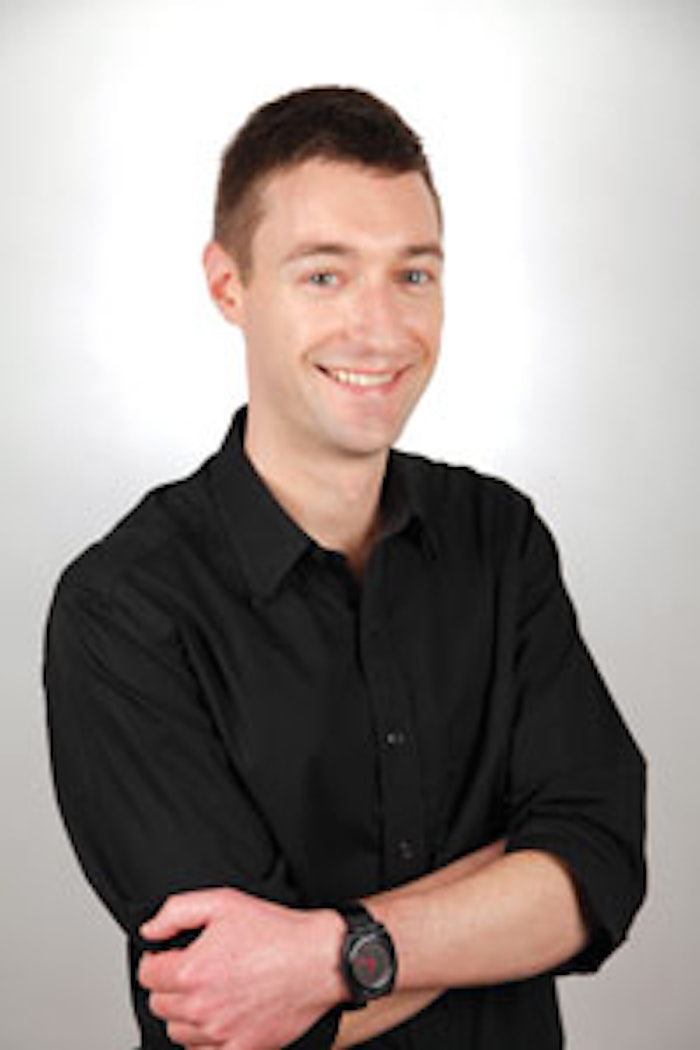 This month's focus on men is the perfect issue for this topic. Deedee interviewed male waxing expert, Chris Lane, an esthetician at M Spa in San Francisco, for the following tips.
Deedee Crossett: What do you call your male body waxing services? Full Monty? Boyzillian?
Chris Lane: The name of the service should be clear, specific and direct. I prefer the term "male Brazilian." Male clients are not interested in gimmicky names.

 

DC: Any favorite vocabulary words hair removal specialists can use when working with men?
CL: Phrases such as, "results-oriented," "easy-to-use" and "this XYZ product will solve this ABC problem" are effective. Get to the point and stay gender-neutral. In contrast, when waxing a female client, you might say something like, "Grab your feet for happy-baby pose." Avoid the cutesy terms with men—just tell them what you want them to do.

 

 

DC: What about the type of wax?
CL: I prefer hard wax on the face because there's less redness and pain for the client. Men usually don't want to smell like rose petals, baby powder or lavender, so avoid heavy fragrances.

 

 

DC: What are the easiest add-ons for men's waxing?
CL: The nose and ears. Male clients can't see what you see, and they want to know what they need. In my experience, they're not easily offended.

 

 

DC: Are hours of operation different for male clients?
CL: No; my busy days are Sundays because I have a professional Monday-through-Friday clientele. I don't understand why spas are not open on Sundays when clients have time to get services.

 

 

DC: Do men's waxing services change by season, or do you find they are consistent year-round?
CL: I do more face treatments on rainy days and more waxing on sunny days. My return requests come year-round.

 

 

DC: What are your home-care recommendations?
CL: My most popular recommendation is serums—they're active and penetrate the skin without leaving it greasy. Second: acids—most men need to be educated on the benefits of chemical exfoliation. Third: sunscreen!

 

 

DC: Do your clients usually start as a waxing or facial client?
CL: I've definitely turned my waxing clients into facial clients.

 

 

DC: How do you create a space that's comfortable for male clients?
CL: My space is clean without feminine decorations and scents. No pink.

 

 

DC: What's your best advice for skin care professionals who want to begin doing male waxing services?
CL: Promote male services through your female clients. Let wives and girlfriends promote the service for you.

 

Founder and owner of the San Francisco Institute of Esthetics and Cosmetology since 2002, Deedee Crossett is an industry pioneer for raising the bar of undergraduate education for cosmetologists and estheticians. She can be reached at www.facebook.com/deedee.crossett and Twitter @DeedeeCrossett #10things.