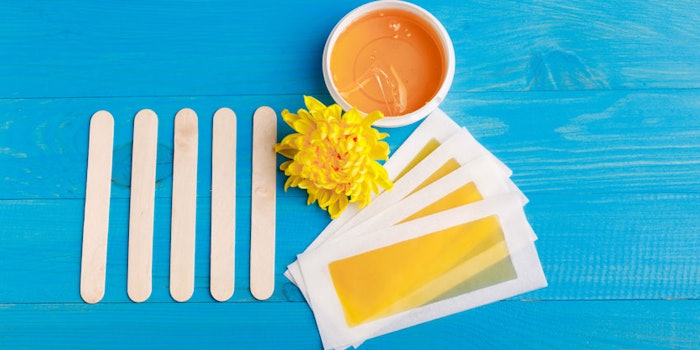 Waxing. Whether it be for your client's face or body, with a strip or stripless, there are constantly new innovations and techniques emerging to keep you on your toes. At Skin Inc.'s Face & Body Midwest spa expo and conference, industry experts will guide attendees through these new techniques and give insight into the latest waxing products and technology. 
Avoiding Breakage for Brows and Brazilians 
Deanna Derthick, international educator and brand manager Global Beauty Network, Inc., Depilève, will teach attendees about Depilève's 10-minute leg wax technique, full Brazilian waxing professional techniques and how to sculpt eyebrows using the simple three-point Depilève method, as well as how to avoid breakage, redness and irritation. "Brows to Brazilian with the Latest Waxing Techniques" takes place on Sunday, January 21, 2018, at 10 am.
Hard and Soft Waxing Techniques  
Sarah-Eve Landry, Cirépil/Perron Rigot, Inc., will lead the session, featuring a full bikini wax. Attendees will be given the chance to discover two unique techniques from two different continents featuring both soft and hard waxes, and when and how to use them. "You Love Cirépil, You're Going to Love Her Sister, Épillyss Lukewarm Strip Waxes" takes place on Sunday, January 21, 2018, at 12:30 pm.
Waxing with Gemstones
Maryanne Efe, Satin Smooth, will teach session attendees on creating an unforgettable, sensory waxing experience with SatinSmooth by pairing the newest in waxing innovation with the timeless benefits of gemstones. "Elevate the Energy of your Waxing Business; be Inspired by Satin Smooth Brazilian Waxing Class All Levels" takes place on Sunday, January 21, 2018, at 3 pm.