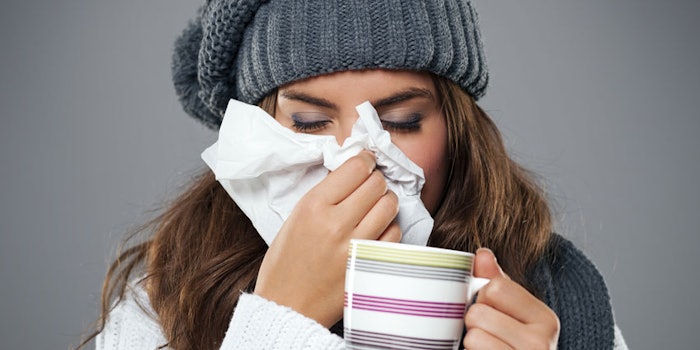 Flu season is stressful for many. Most clientele are in deep need of relaxation, but fear coming down with this unwanted illness. However, the spa industry can help by assisting in client's relaxation while preventing flu transmission. If you haven't gotten prepared, this flu season, now is the time. Make sure after this flu season winds down, both your clients and your spa are taken care of.
Step 1: Sanitation
Keep your spa sanitized not only between your clients but between your employees as well. Implement sanitation rules within your spa first, so you can show your clients the steps you are taking to make sure the area is as clean as possible.
Highly encourage the use of hand sanitizer.
Go over proper hygiene etiquette with the entire staff.
Be extra vigilant when cleaning door handles, utensils, desks, phones or other surfaces commonly used by multiple clients and employees.
Encourage influenza shots for your employees.
Have hand sanitizer available throughout your spa for both clients and employees to use.
Replace your air filters.
Allow or review the protocol for using masks in the treatment rooms.
Review your cancellation policy to allow clients that begin to feel under the weather the opportunity to cancel.
Step 2: Market Your Spa
Now that you have taken the steps to make your spa flu free, make sure your clients know these extra steps you're taking as well. Promote the treatments that you offer that can be specifically targeted to helping recover after the flu and de-stressing.
Create a business budget and plan for different ways you can work on promoting your spa beyond social media. Create flu season specials or packages, and then use social media and newsletter systems to promote these different specials to your clients. Provide your clients with incentives to bring in their friends by offering a discount or free service.
Step 3: Plan Your Treatments
Massage. Providing a soothing and relaxing massage is a great way to help your clients reduce stress, which as previously stated, can help build up their immune system against the flu virus. Incorporate hot stones or lava shells into these treatments as an option for your clients as well. When giving these massages also opt for using essential oils that promote a healthy immune system. 
Steam Room/Sauna. Raising your client's body temperature can actually help their body to fight off any cold or germs that may be lingering there. While they sweat, they will be sweating out toxins.
Reflexology. This is a more ancient-style treatment with the theory that the feet reflect the entire body. The focus on pressure points and use of healing crystals can be used to target specific concerns a client may be having. 
Facial Massage. Using different massage techniques on the face can help break up and loosen any mucus buildup to clear the sinuses as well as relieve sinus pressure. 
Salt Therapy. This treatment can help to open the body's nasal cavities to help the sinuses drain. This therapeutic treatment is another way that a client can choose to reduce their stress levels as well.
Flu Facial. For any clients that may have unfortunately already gotten the flu, offer them the flu facial treatment to help them and their skin feel better once they've kicked the illness to the curb.