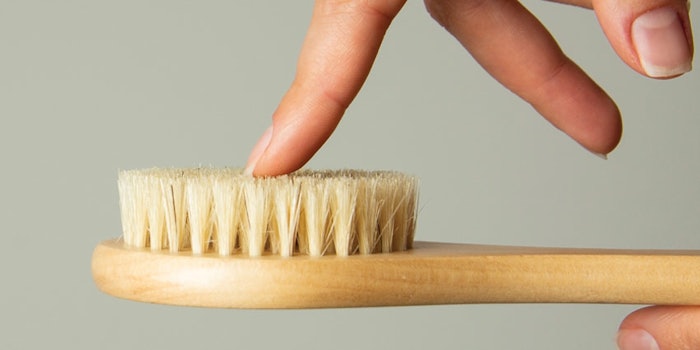 Almost everyone seems to do some kind of skin care in forms of cleansing, exfoliations moisturizing and masking on their face, but many of our clientele tend to forget about the body. The practice of dry skin brushing has been gaining popularity lately, and many spas in hotels are offering this on their menu. If you look over almost any spa menu, you will likely find some mention of dry skin brushing as part of the service or an add-on. Professional spa therapists swear by the benefits; aside from exfoliating dead skin cells, it also helps to reduce cellulite. Before we get into the benefits of dry brushing and how to incorporate it into treatments, let's look closely at the function of skin.
Understanding Skin
Skin cells are found in the outer part of the body known as the integumentary system. They play a key role in protecting the body against damage from heat, light, pathogens and chemicals. The skin is the largest organ of the body, and it is important that we keep it in the proper pH and in a healthy state.
Our skin cells contain densely packed nerve cells made up of excitable neurons, which transmit electrical and chemical signals throughout the nervous system and act as messengers to our brain giving our skin a crucial part of the interaction around us.
Another crucial role our skin plays is supporting optimal detoxification. If our system becomes overloaded and polluted with toxins, our body cannot efficiently filter impurities and becomes overloaded. Our skin shows it by being dull, sallow, producing cellulite and not looking healthy overall.
Digital Edition Link: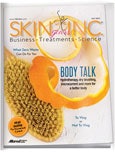 Learn the 8 body benefits of dry brushing and techniques to do it properly in our digital edition!