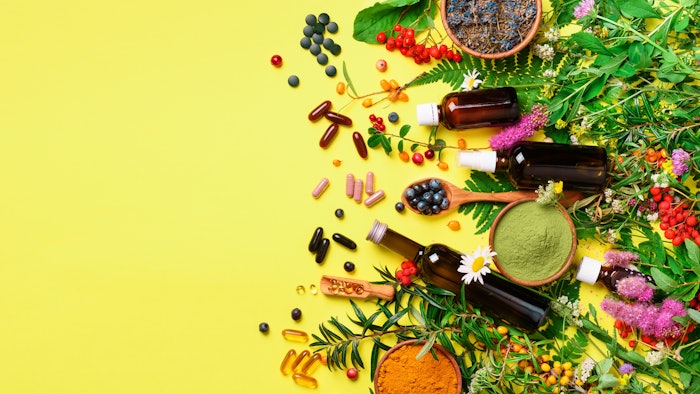 There's no doubt about it, collagen is a hot-ticket supplement. This power-packed nutrient is available in just about every form under the sun, including convenient powders that dissolve in coffee or protein shakes.
Truthfully, it's been around since the 1970s, but only recently introduced to the modern American household as an essential daily method of lubricating joints, increasing protein, boosting skin elasticity and more. While there are many pre-crafted collagen brands now on the market, most clients are surprised to hear that they can also boost this element naturally with some simple adjustments to their diet. 
Related: Pass the Collagen: A Nutritional Approach to Staying Youthful
Natural Collagen Boosters
Eating ingredients that build collagen, along with collagen-supporting vitamin C and antioxidant-rich foods, helps to support the body's own natural production and achieve the same benefits. As a side benefit, this holistic approach gives the body tons of additional healthy vitamins and minerals to support overall good health - mind, body and skin!
Silicon, for example - available naturally in oranges, cherries, apples, beets, eggplant, figs, strawberries, tomatoes, seeded grapes, almonds, pumpkin seeds, sunflower seeds, cucumber, celery, and sweet potatoes - is a mineral that helps with bone strength, collagen production and elasticity of the skin.
L-Lysine, available in peas, cooked spinach, beets, sweet potatoes, quinoa, squash, pumpkin seeds, cashews, pistachios, hemp seeds, oats, avocados, and mangoes,  is an amino acid that helps to strengthen connective tissues, promote bone growth and boost collagen production.
Related: How to Start Practicing Holistic Skin Care for Inside-Out Wellness
Collagen Boosting Activities
There are several other fun ways to help boost natural collagen production. Your clients can take 10-20 minute breaks throughout the day to get some healthy sun exposure (just don't forget the sunscreen). They can also try out advanced red light therapy treatment.
By the way, if your clients do find themselves struggling with a bout of acne, don't panic - and please don't reach for chemical fixes like benzoyl peroxide, as it can cause over-drying, weaken the skin's natural protective barrier, and make things worse in the long run.
Instead, start by recommending your clients to drink more water to help flush toxins before they reach the skin, and make sure to exfoliate away the dead skin cells that contribute to acne-causing blockage using gentle ingredients such as salicylic acid, sulfur, or tea tree oil. 
Overall, collagen is a wonderful natural tool created by the body to keep us strong and active. If your clients are curious about the benefits of adding even more of this supplement to their diet, I always encourage clients to start with holistic options. It can be as simple as enjoying a handful of cherries, strawberries, or pumpkin seeds as an afternoon snack. These daily activities and diet additions will take care of the mind and body, and your clients will thank you. 
Amber Rose Johnson is Orange County's "Skin Whisperer" and the owner of LA Times' "Best Day Spa in Southern California," the Facial Lounge. She is an expert esthetician to the stars and a strong champion for holistic skin remedies, relying on 25+ years of industry experience to transform complexions and lives with the power of clean, vegan skin care.