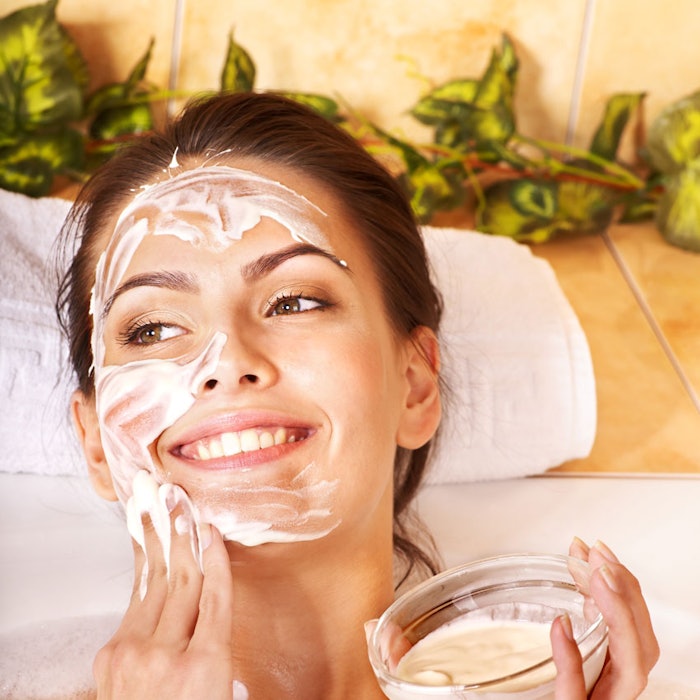 Offering a cosmetic and emotional defense against shifting weather conditions is a growing competitive advantage for product developers. According to a recent Mintel report, beauty manufacturers are increasingly taking into account climate and weather as key product development touchpoints.
As a result, about 11.1% of all beauty and personal care launches in 2014 were tied to seasonal trends, versus 9.8% in 2011. Facial skin care launches in this category increased from 0.5% of global launches in 2009 to 1.2% in 2014.
Seasonally adjusted skin care ingredients
These innovations have evolved far beyond products for summer holidays into more sophisticated products that defend against dry skin in cold, dry weather, the impacts of high heat and humidity and UV damage. The Mintel report notes that consumers are seeking products that address their specific skin and hair issues, as well as offerings with seasonally adjusted ingredient and fragrance components.
In addition to physical seasonal stresses, consumers are impacted by the emotional impact of harsh winters and other day-to-day stresses. Consumer awareness of the "winter blues" opens up whole new avenues of innovation that delivers optimism, according to Mintel.
This change in mindset will demand a time-sensitive approach to ingredient sourcing and product launch programs, delivering the right solutions to the right geographic zones in the right season, while also taking climatic cues from local markets.
Global trends
Mintel also released a number of statistics exploring the breadth and depth of the trend globally; highlights include:
80% of German consumers claim their facial skin care needs change throughout the year
48% of Chinese female facial skin care users choose products from different brands in different seasons
 
30% of Brazilian hair care consumers claim they would pay more for products to protect their hair from sun damage
 
48% of United States sun care users express interest in gradual tanning body washes
44% of United States women who use soap, bath and shower products look for extra moisturizers in the winter months
 
81% of United States. men who use soap, bath and shower products would be interested in adding deodorizing properties; 59% would be interested in bodywash and soap with SPF
 
36% of United Kingdom consumers said they felt less positive during the long, cold winter of 2012/2013



23% of these United Kingdom consumers said the return of warm weather would prompt them to treat themselves to a new look
 

67% of United States fragrance users would be interested in scents that influence their mood or relieve stress; 23% would pay more for them