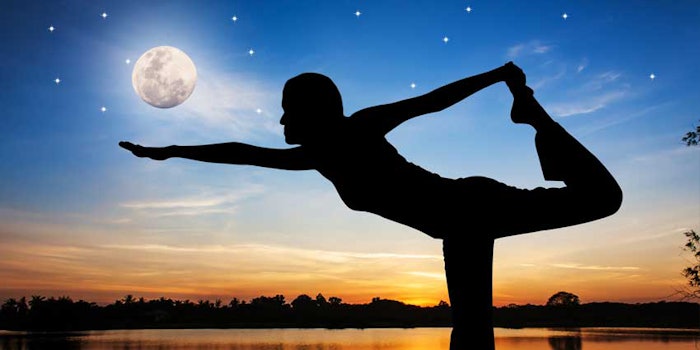 Healthy living website Well + Good posted its top 18 wellness trends for 2018, which include sleep tracking, kombucha, female techs in health care, brain supplements and more. These 18 trends are outlined below.
1. Moringa
Moringa has twice the protein of spinach and three times as much iron, according to Kimberly Snyder, nutritionist and Well + Good council member. The super-green is shown to be an even more powerful inflammation fighter than turmeric, which was the 2017 anti-inflammatory go-to. Scientists refer to moringa as the "world's most useful tree," with historic healing powers across India, Chile and Africa.
2. Modern Skin Care
With skin battling UV rays, pollution, blue light from technology and harsh ingredients, a wave of skin care products is expected to hit shelves in 2018. "Skin-barrier-supporting" and "microbiome-enhancing" serums among other products are expected to rise in the market, helping fuel optimal skin function and provide a healthy glow.
3. Self-Care
Self-care is not only a way of treating oneself, but also essential to helping the body and mind feel energized with healthy rituals. Going to bed at the same time each night and eating wholesome foods can benefit self-care.
4. Ladies Techs Taking On Healthcare
Female-led startups are beginning to proliferate in health care, tackling a number of issues. Examples include: Maven, providing online access to health care pros; Eve Kit, allowing users to screen for STIs at home; Nurx, for home delivery of birth control and the MyFLO app to track period cycles. "Most key stakeholders at the helm of insurance companies, hospitals, government—even digital health companies—are men," said Katherine Ryder, founder of the online health clinic Maven. "It's starting to change now, which is really exciting. Creating a more equal system means bringing women's health out of the shadows."
5. At-Home Fitness
Fitness is always going to be at the forefront of wellness. However, the new trend is to bring fitness home. In 2018, digital fitness innovations will improve, offering at-home workout classes for better hardware, software, value and most importantly, location.
6. Healthy Pet Food
Pet food is trending in 2018, with high-quality kibble made from fresh, whole and clean ingredients—without GMOs. In 2016, the U.S. natural pet food sales generated $8.2 billion, which is a quarter of the total U.S. pet food market and it is projected to grow another 9.5% between now and 2021.
7. Brain Supplements
Brain-boosting supplements are garnering major attention as people are looking into going above and beyond yoga and meditation. Enhancing cognitive performance with amino acids, stress reducers and chewable coffee among other supplements are seeing a rise.
8. Wellness For the Home
"Because more people are going to meditation and yoga studios, you see decor that takes cues from these places," said Elana Kilkenny, space designer. "For some, bringing pieces like crystals and salt lamps into their homes can be a quick way to bring more calm into their surroundings."
9. Longevity
Anti-aging has become an obsession and major breakthroughs such as skin care products are consistently contributing to this fad. With advanced science on aging, living a longer and healthier lifestyle is growing rapidly.
10. Softer Activewear 
Shift the black leggings in the closet over as lighter, neutral colors are in style for 2018. New launches such as Athleta's Restore Collection and the collaboration of Lululemon with Taryn Toomey suggest softer hues in activewear such as nudes, blush pinks, seafoams and pale greys will help feel cool, calm and collected.
11. Biohacking into Women's Wellness
Routines for better health such as nutritional diets and other methods to develop a desired body have been around for a while. However, females are now adapting and creating principles and optimization practices for women's biology to help feel better.
12. Moon Madness
Mercury in retrograde and Saturn return became popular topics lately as monthly moon reports are now consulted as a guide for personal growth and reflection. With the moon's monthly cycles, women feel empowered as they connect with the power of natural forces, which they can align to.
13. Catching High-tech Zs
Health experts suggest keeping phones and technology separate from bed for a solid night's sleep. However, technology is being welcomed into the bedroom more than ever before and in the year of 2018, it will improve sleep cycles. Using sleep-tech innovations, people can now set thermostats, lights and wake-up calls, while also monitoring sleep for a better quality night's rest.
14. Nut-Milk Yogurt
"Up to now, taste is what held people back from plant-based yogurts, but now that nut milk yogurt has caught up and there are options available that deliver on taste and texture, it's time for nut milk yogurt to have its moment too," explained Kite Hill, interim CEO, 301 Inc.
15. Clean Cosmetic Coverage
The category of clean makeup is expanding as pigmented shades without the debatable ingredients are beginning to grow in popularity. Most cosmetic users look to purchase non-toxic makeup and according to Future Marketing Insights, half of the cosmetics market is expected to comprise of this segment.
16. Kombucha
Kombucha is a fermented tea drink benefitting gut health and is now on the rise among craft brewers for seasonal drinks. Not only is kombucha useful in drinks, but also in skin care. The numbers of sales growth for kombucha has risen up to 12 times from three years ago. One firm verified the category is currently worth $600 million annually and counting.
17. Ladies Clubs
Women who network and build relationships with other women, focusing on wellness is consistently an area of growth, which will only continue to rise. "You saw it at the marches—women from all over feel this pull to connect," said Paula Mallis, founder of WMN Space, a ladies-only wellness hub in Los Angeles with a full schedule of moon circles, meditation classes and more.
18. Going off the Grid
With technology leading the modern world, individuals are beginning to find the soothing aspects of no Wi-Fi cafes and other device-free environments to completely unplug from the world. Some restaurants or smoothie bars forbid technology and inspire customers to connect with others face-to-face without the use of social media.