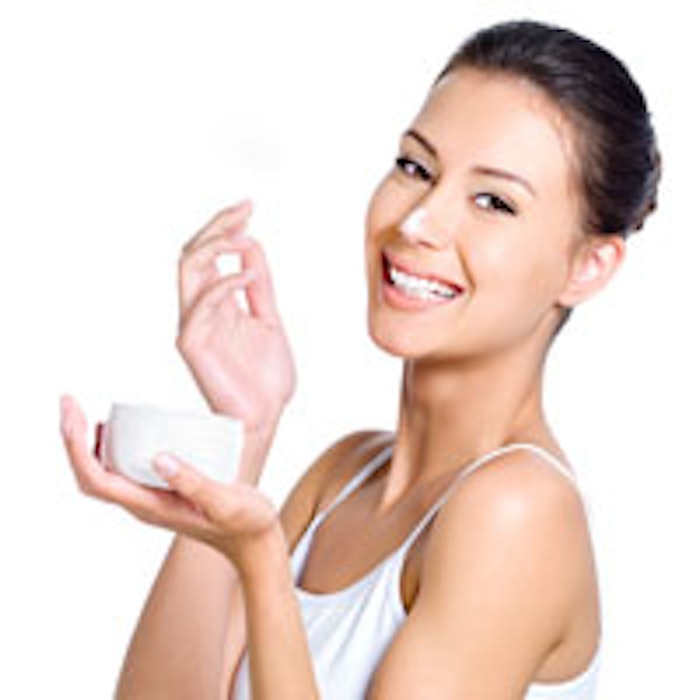 Time and money never seem to be in abundance, so when it comes to facial skin care needs, the majority of Americans are looking for multi-functioning products to tackle several skin care essentials quickly without draining the pocket book. Proving this point, new research from Mintel reveals that 42% of consumers seek products with multiple benefits, 37% say they only purchase products from brands they trust and nearly a quarter (24%) are looking for facial skin care products that are "free-from" certain ingredients.
"The facial skin care category is expected to see an uptick in growth thanks to improving economic conditions and emerging segments," says Shannon Romanowski, beauty and personal care analyst at Mintel. "Consumers are gravitating toward multi-functional products that allow them to get more benefits while saving them both time and money. "Natural" and "free from" claims are important, and the level of consumer demand means that they have almost become expected in this category. Therefore, improved functionality and multiple benefits garner higher levels of consumer interest, suggesting opportunities for eco-friendly brands to tout natural ingredients as a way to support product efficacy."
When using facial skin care, most consumers are looking for basic functionality like cleansing (64%) and treating dry skin (41%). However, the number of facial product users wanting to improve the texture of skin has increased significantly since 2012. Some 36% of facial skin care users report improving skin texture as a reason for using facial skin care in 2013 as opposed to 21% in 2012.
"The idea of improving skin texture is resonating across all age groups, indicating a growth opportunity for the category. Improving skin texture speaks to women and men alike, as the idea of a more perfect and flawless complexion is broadly appealing," adds Shannon Romanowski.
Anti-aging skin care is the largest segment in the facial skin care category, holding nearly 40% share of the market. However, after years of growth, the anti-aging segment declined by 2.2% between 2010 and 2012. Facial cleansers and moisturizers collectively account for 41% of category sales and drove virtually all growth in this time-frame. Meanwhile the acne treatment segment saw minimal sales gains between 2010 and 2012. Consumers tend to age out of this segment, generally keeping sales very consistent.
About Mintel
Mintel is a leading global supplier of consumer, product and media intelligence. For more than 40 years, Mintel has provided insight into key worldwide trends, offering exclusive data and analysis that directly impacts client success. With offices in Chicago, New York, London, Sydney, Shanghai, Tokyo, India, Malaysia, Singapore and Sao Paulo, Mintel has forged a unique reputation as a world-renowned business brand. For more information on Mintel, please visit www.mintel.com.