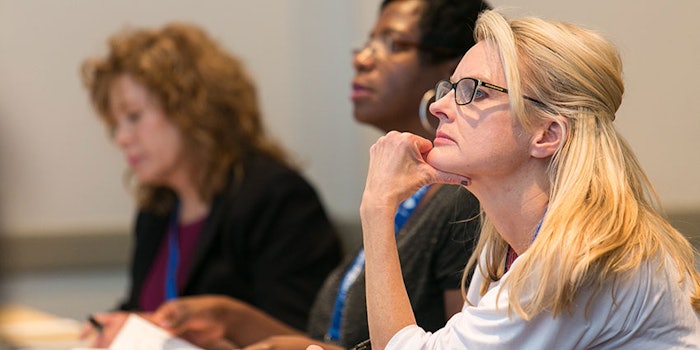 Acne is a popping topic in esthetics. From prevention to alternative therapies, Face & Body Southeast has you covered with live demonstrations, sessions and exhibitors with insight on the common skin condition.
Advanced Education
Learn step-by-step techniques to treat acne through lymphatic massage in a live demonstration by Jocelyn Ash from the Atlanta School of Massage in the Treatments track.
Later, jump over to the Ingredients track for the best ingredients to look out for when treating acne-prone skin to help meet client demand for innovative concepts with master esthetician Lyn Ross, and to learn the power of trending superfoods such as turmeric and quinoa in the battle against acne with Skin Authority's Celeste Hilling.
Skin Inc. LIVE!
Ayyaz Shah from the Shah Dermatology & Global Aesthetic Laser Academy will take to the Skin Inc. LIVE! stage to demonstrate a chemical peel and how to evaluate clients to find the root cause of their acne in Updates on Acne Therapy.
Supplier Classes
Mark Lees and Kyle Mull, of Mark Lees Skin Care, Inc, help kick off Sunday's supplier classes with peels, extractions and discussion on treating congested skin and back acne in Anti-acne and Anti-aging: A Real World Update. Joining them that day is Rhonda Allison Skin Care's Shannon Esau, demonstrating the fundamentals of how acid solutions work to target skin conditions, including acne, in Incorporating Acids for Every Skin Condition. 
Gül Zone, of Dermaware Bio-Targeted Skin Care, will be talking peels on both Sunday and Monday: First on customizing peels to the unique sensitivity related to acne and pigment control in Corrective Peeling: Don't be so Sensitive, then again on Monday morning in Modern Exfoliation: Hands-on Peel Practice Class where attendees learn to leverage peel/skin-type pairings into client loyalty.
Circadia by Dr. Pugliese's Barbara Wilmot rounds out Monday's acne classes with Using Enzymes and Oxygen for Treating Acne and Rosacea, laying out the differences and benefits of topical applications of oxygen in esthetics.