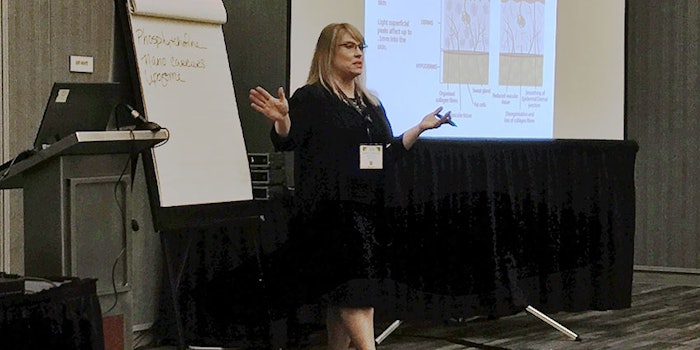 The key to customizing treatments lies in understanding clients' skin health and type. While the skin is a formidable organ by itself, its physiology connects with the rest of the body.
"We are really not simple creatures; we are complicated creatures. All the systems are not isolated, but they work in tandem—that is the beauty of it, one system influences the others," said Jayand Lockhande, M.D., during the Skin and System Biology class at Skin Inc.'s Face & Body Northern California spa expo and conference.
Uncover the Unknown
Clients do not typically reveal history unless solicited, according to Lockhande. During consultations with a client, estheticians should not only ask for a history, but also use information provided to discover parts of the client's history that they may not have thought to have shared, such as: 
Medications that indicate specific diseases;
Active, outdoor lifestyles that lead toward extended sun exposure; or
Substance use that can affect overall skin health.
Prevent Potential Harmful Mistakes
Estheticians can use such clues to customize treatments, including peels and light therapy, instead of using "off-the-shelf" procedures. In addition to catering to the client, customizing treatments can prevent potentially harmful mistakes, such as treating a butterfly rash occurring in lupus patients as acne.
"Respect the differences in skin—we can skin-type, but each of us are so different and don't always fit the model," said Susanne Schmaling during her session Perfect Pairing: Skin Typing and Peels.