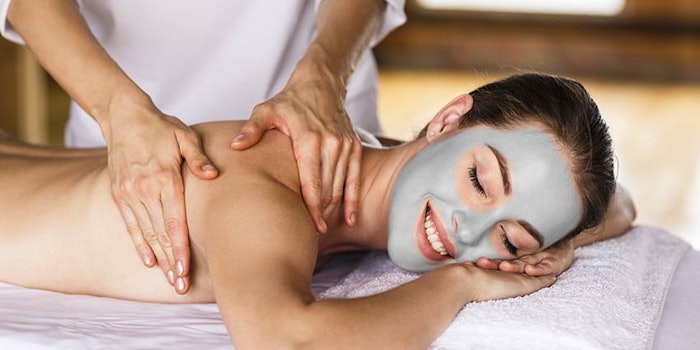 Are you or your clients setting aside enough time for yourselves? According to a recent survey, the answer is almost certainly no.
Massage Envy commissioned OnePoll to survey 2,000 Americans on their self-care habits, and it turns out they're desperately seeking some "me" time. Among the survey's findings:
Sixty-two percent of Americans feel guilty for taking time for themselves;
The biggest impediment to self-care is time, cited by more than half (54%) of respondents;
The most common activities respondents identified as self-care were exercising (56%), napping or sleeping in (40%), taking a bath (38%) and getting a massage (36%);
Women are more likely to participate in self-care for a "mental break;" men, on the other hand, more likely need a "physical break;"
Often, self-care only becomes a priority when people are in desperate need, such as under stress (49%) or in need of time alone (41%);
Stress can have a real negative impact: 82% of respondents said it affects their physical health. Stress culprits include lack of sleep and headaches (59%), short temper (47%), lack of appetite (45%) and muscle tension (44%), while women are over 40% more likely to blame an upset stomach on stress;
When stressed, people make poor choices—nearly 6 in 10 of those surveyed admitted they don't get enough sleep while stressed; 39% said they forgot to eat properly, reaching for junk food and fast food over healthy options; 37% don't drink enough water; and 34% neglect their physical and mental health;
The physical toll of stress leads people to seek doctor consultations (52%), stretching sessions (37%) or massage (34%) to deal with their pain; 48% of respondents have sought out a massage after experiencing muscle pain or tension, or as a treat for themselves; and
Nearly 25% of those surveyed have suffered from skin problems while under stress, they don't know how to treat them, with 62% saying they have never had a facial.
"We live in a world that makes finding time for self-care difficult, while normal everyday activities like sitting for prolonged periods of time or commuting wreak havoc on our bodies," said Kathy Collins, Massage Envy chief marketing officer. "That's why we are working to make self-care convenient, affordable and accessible."
She continued: "Self-care isn't just for special occasions or periods of extreme stress. It's something you should do regularly to keep your body working."