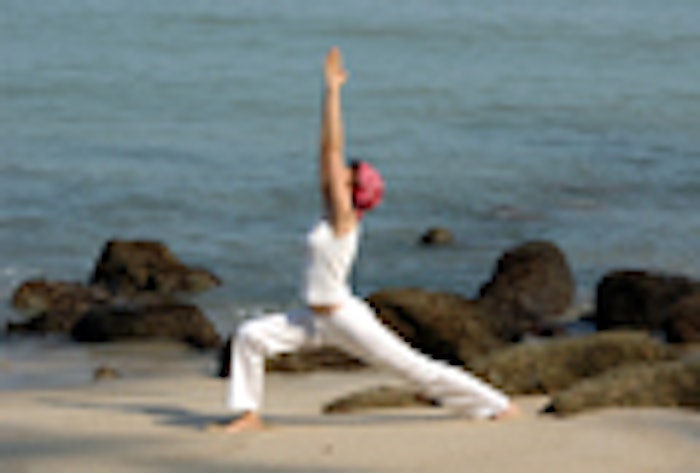 Due to today's unstable economy, spa owners must reformulate the way they do business. More and more of you are telling us that you are returning to your "spa roots" by going back to the basics and focusing more on the wellness approach in your menus.
In February's Vocal Point survey question on www.SkinInc.com, we asked: "What advice do you have for spas that are changing their focus from pampering to skin care health?" It didn't surprise me that, in the responses, the underlying themes were cater to your clientele and continue your education.
Felicia Brown, business and marketing coach at Spalutions in Greensboro, North Carolina, shared some great insight. She says, "The spa industry is changing with the economy. A big trend has involved adding wellness programs and other services that relate more to improving general health and well-being than to offering pampering and luxury. Spa professionals have caught on to the idea that you must teach clients to think of spa and massage services as part of a lifestyle or a healthy habit. I think this will help many businesses to keep their doors open, and is filling a need for an evolving consumer and marketplace."
Many of you share the philosophy that the spa industry already does combine both wellness and pampering, and that today's clients need both to help them better ride out the stresses and challenges of everyday life. "I think it is wonderful that esthetic professionals are finally recognized as the experts they are," says Christine Dreier, owner of Christine Marie Cosmetics in Franklin, Massachusetts. "In an ever-changing industry where anti-aging has become the primary focus, it is important to know that your health habits affect the skin dramatically."
Jane Aransky, owner of La Residencia Spa, Newton, Massachusetts, echoes these sentiments. "As far as I'm concerned, pampering and skin care health go hand in hand. It is not enough to sell a product to a client without expressing the importance of stress-reduction. I've been in business for 35 years and have seen amazing results with clients who use our spa as a retreat for their inner and outer selves. Let us all never forget the importance of pampering and the woman-to-woman connection. It can be life-saving," says Aransky.
Mary Toukan, an esthetician with Merle Norman in Magnolia, Texas, emphasizes the fact that esthetics is ever-changing, as are the needs of the clients; and therefore, continuing education needs to be part of your professional growth. She says, "We as estheticians should always stay up-to-date with the latest trends, and give the client the results they want, whether it be through the use of serums, lasers or injectables. That's why it's important to keep the education going. In the esthetic field, learning should never stop."
A focus on wellness
This month's issue will help you with your wellness initiatives and with developing a better understanding of your clients, and will reveal what lies on the horizon with wellness trends. In "Defining Green: Innovation, Labeling and Self-examination", Frederic Holzberger talks about how to avoid greenwashing. Ted Ning discusses "The Global LOHAS Movement." And finally, Leslie Lyon and Marilyn Patterson continue their discussion on understanding the Five Degrees of Organic in "Deciphering Organic, Part 2."
No status quo
You can read other opinions regarding wellness and pampering by visiting www.SkinInc.com/survey/?question=22. And be sure to become a fan of Skin Inc. magazine on Facebook where we'll help keep you on top of the industry's latest trends in order to keep your spa business thriving.
Brown sums up today's spa plight well. "The bottom line is that the status quo no longer works for everyone. All businesses, including spas, need to be vigilant in keeping expenses as low as possible while doing whatever they can to take care of the clients they currently have as well as they are able. They also need to understand that things are different and be willing to change with the economy if that is what it takes to stay afloat."
Until next month,
Melinda Taschetta-Millane
Editor in Chief