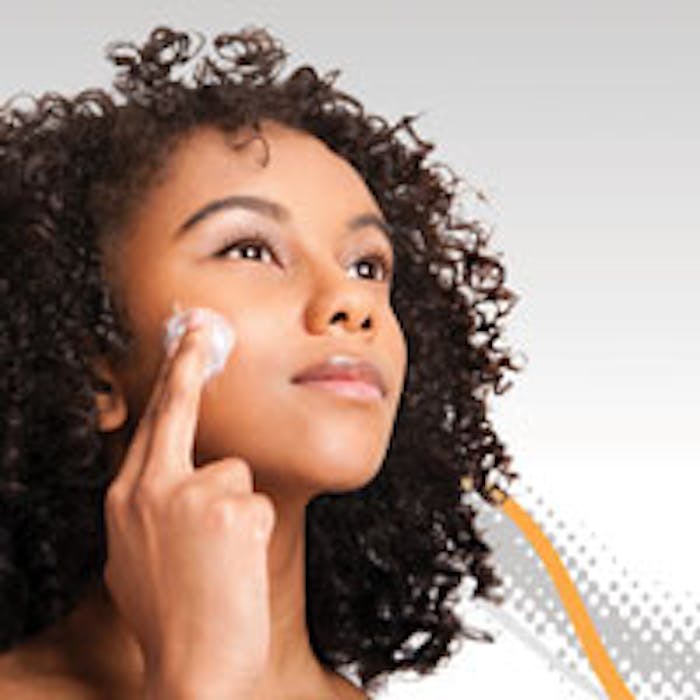 Many of the beauty categories that performed poorly in 2009 returned to growth in 2010. Discretionary categories saw this return following weaker sales than necessity categories—such as oral care, and bath and shower—experienced during the recession. Skin care remains the most important category in the global beauty and personal care market, accounting for a 23% share of total value sales in 2010. It is set to be by far the fastest-growing and largest beauty category, exceeding $100 billion by 2015. Color cosmetics also saw its value growth performance improve from 3% in 2009 to 6% in 2010; the sort of growth rate that was last seen before the recession in 2007.
Shift toward emerging markets
Although the skin care industry has been driven for many years by Western Europe, the United States and Japan, growth in these markets has slowed considerably, and is set to continue to do so for the foreseeable future. The United States, which contributed just less than $1 billion to global facial skin care growth during 2005–2010, is on course to add far less—$608 million—during 2010–2015. Meanwhile, the Japanese market, which contributed $83 million during 2005–2010, is set to contract $272 million by 2015. Although there are still solid opportunities in these traditional markets, future growth in facial skin care will be driven overwhelmingly by a new breed of emerging markets.
Necessity positioning key to success
In order to gain status as a must-have product in facial skin care, it doesn't simply have to be the least expensive. Facial skin care remains a highly emotive purchase for many consumers, especially when it comes to age prevention. Although global skin care value growth slowed to 3% at the height of the recession in 2009, anti-aging products remained the star performers, expanding by 6% in 2009. This performance was bettered in 2010, with global value growth rising to 7%. This adds substance to the belief that most global consumers will sacrifice spending on many other areas of consumer goods before they will alter their attempts to maintain a youthful appearance. This explains why many luxury anti-aging products put in consistently good performances during and beyond the downturn.
Conversely, the performance of toners globally has been consistently weak in recent times. Global value growth in toners has not exceeded 1% since 2006, and growth in 2010 was flat at 0%. This is because more and more consumers consider them nonessential. Many skip this stage of the skin care regimen.
Premium cosmetics seeing healthy value growth
All regions that suffered a decline in the sales of premium cosmetics in 2009 managed to recover in 2010. Eastern Europe almost returned to pre-recession levels of growth (+11% in 2008) as the economy bounced back, and Russia's consumer spending recovered, fueled by increased government expenditure, solid returns in the banking sector and a fall in the unemployment rate.
In terms of individual markets, premium cosmetics in the United States, the United Kingdom and Germany grew faster than mass cosmetics, contrary to many other developed markets. In China, this was even more notable, with growth of premium cosmetics standing at 16% in 2010 compared to 9% for mass during the same year.
It was the year of premium beauty for the United States market. Premium skin care grew by 7% after a decline in 2009, heavily boosted by premium anti-aging products that posted remarkable growth of 13%, the highest on record during the last five years. This reflects the continued consumer demand for high-quality products, and the loyalty of upmarket shoppers to luxury brands and channels.
Color cosmetics driven by Latin America
Globally, color cosmetics grew by 5% in 2010, up from 3% the previous year. Nail products were the runaway star category within color cosmetics, as consumers opted to paint their own nails at home. Brazil was a major growth-driver in global color cosmetics, achieving 28% value growth in the overall category in 2010, and 46% in nail products. According to industry sources, women in Brazil change the color of their nail polish up to three times a week, which helped to fuel the very strong growth.
Eye makeup saw the second strongest growth of 6% in 2010, thanks primarily to continued innovation in mascara. The growing trend for false lashes, lash extensions and eyelash-growth products among young women has shaped many recent mascara launches, which are now overtly marketed as alternatives to such products.
Natural color cosmetics reach the mainstream
The naturally positioned color cosmetics niche is in its infancy but has strong potential for growth, thanks to the general resilience of natural beauty products to consumer trade down. Traditionally, the sphere of natural color cosmetics has been dominated by smaller players. In 2010 and 2011, however, major beauty players have been tapping into the growing consumer demand for naturally positioned products with new makeup ranges, demonstrating the continual transition of natural beauty into the mainstream.
So are these forays from the bigger players into natural makeup likely to be successful? They could well be. The prices of many of the smaller natural color cosmetics brands are often at the premium end of the scale, and their distribution remains quite limited. This has meant that a gap in the market exists for more affordable and widely available natural brands.
Skin care to continue its dominance to 2015
The star category leading up to 2015 will continue to be skin care, which will increase its dominance to become by far the biggest value category in the global beauty industry. This will be driven primarily by strong demand in Asia—China, in particular. The color cosmetics category is set to add $7.5 billion to its value size by 2015, of which the lion's share will come from Latin America, thanks to the continued strong growth of color cosmetics in Brazil.
Carrie Lennard is an industry analyst for global market intelligence firm Euromonitor International. She directly contributes to the content and quality of Euromonitor's cosmetics and toiletries research, which provides a strategic analysis of the global market and in-depth coverage of the cosmetics and toiletries industry in more than 80 countries worldwide.