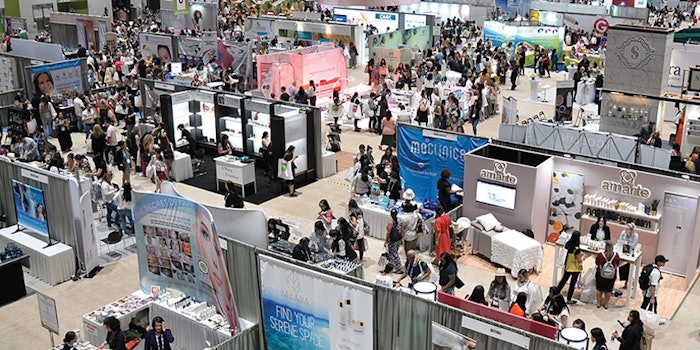 What are you doing Feb. 8-10, 2020?
If you didn't say coming to Face & Body Southeast, you may want to reconsider. Face & Body Southeast 2020 will be the spa industry event to attend this winter, with its debut co-location with Bronner Bros., more education than ever before, three days of inspiring free keynotes and a showfloor full of innovative exhibitors that can't wait to speak with you.
In recent years, many of our salon/spa attendees and dual licensed professionals at the Southeast event have commented to us that it was difficult for them to attend two separate events for salon and spa. That got us thinking, why not partner with a hair show to offer salon and spa under one roof.
Now, I'm sure my spa industry people out there are all thinking the same thing—won't that be loud? It won't because while we are under one roof, we will have separate show floors in different spaces to keep the salon side kicking and the spa side serene. Once the salon/spa team arrives on site, they will be able to go to their respective areas to shop, attend education and network to their heart's delight. All attendees will be able to cross over to the other show, so dual licensed professionals can cross off all their to-dos on the same day.
Keynotes
Both shows will be able to attend a free inspirational keynote every morning of the event, and we have some really exciting keynotes to announce.
Did you know that 17% of African Americans travel internationally one time a year and locally six times a year? So, how many spas out there are catering to the black traveler, who is stressed, weary and in need of beauty and relaxation services? Join us on Feb. 9, 2020, for an amazing panel keynote, Black Travel and Beauty, where our industry experts are going to discuss how we can all better serve this market.
Also, join us and Bronner Bros. attendees on Feb. 9 for a non-denominational service, where Rev. Charles Bronner will share uplifting words of encouragement to kick-start day two of the show. A special musical guest will also perform.
Stay tuned, as an exciting business keynote will be announced for Feb. 10, 2020.
Education
Also, for bite-sized chunks of education, don't forget to check out the Skin Inc. LIVE! stage, where short presentations will be presented live right on the show floor all three days of the event. Expect to see some fantastic speakers on the stage, who will engage and entertain attendees while they get their education.
As you can see, when it comes to Face & Body Southeast, there are so many reasons to attend. While you can see a few reasons here, you have to attend to get the full spectrum of amazing experience and education that we have to offer. Visit southeast.faceandbody.com to attend or get more information, and we can't wait to see you there!