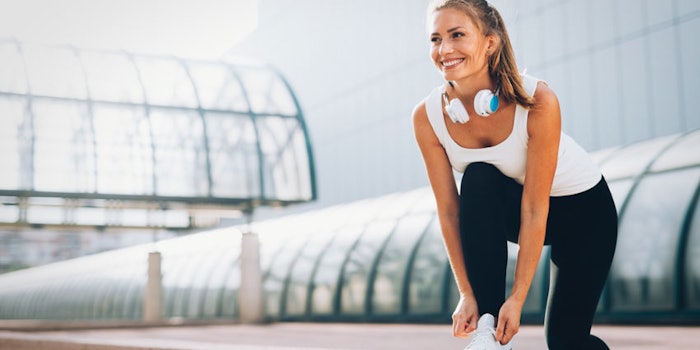 Wellness has grown to become a $4.2 trillion global industry that continues to guide people to living a healthier, balanced lifestyle. From the look of these eight forecasted trends, 2019 proves to be no different with an emphasis on mental health, workout recovery and easier access to wellness, among others. Some of the predicted trends are carrying over stronger than ever from 2018, while others are working toward changing and improving the wellness game. 
1. Technology's Time to Shine
Approaching wellness in a different way, technological devices like a mattress that monitors your sleep patterns, a mirror that doubles as a virtual fitness instructor and a hamper that folds your clothes for you as the future of wellness technology.2 These technological advancements are designed to improve wellness by allowing people to reclaim their time for themselves more easily by removing stress of mundane tasks. 
"People have enough on their plates, from family life to work life to social life, and you shouldn't have to worry about whether you set the alarm before you left the house, or whether you turned off all the lights before going to bed," explains Chris Chan, Google Home product manager, in an interview with Well + Good.2
2. We'll CBD You Next Year
CBD is not brand new in the industry by any means, but 2019 is going to be it's year to prove itself. With this non-hallucinogenic cannabis plant extract being added into skin care and spa treatments, the benefits of this ingredient are truly going to be tested. The Hemp Business Journal released a report showing their estimate on how the hemp industry market will grow to $1.9 billion by 2022. 
The real change in 2019 will be having CBD go from a crazy fad to a mainstream ingredient regularly used in skin care, spa treatments, food and more. Well + Good discusses the predictions on how CBD brands will begin distancing themselves from "shadier" players in the industry by giving back and promoting sustainability.3
However, this 2019 trend will also grow from 2018 by not revolving around numerous start-up brands jumping on a trending train. Brands like Coca-Cola have also been rumored to be working with CBD in the coming year.
3. Work Less, Recover More
While working out less may not actually be a wellness trend in the coming year, putting extra focus on workout recoveries is predicted to make a big splash. Looking toward 2019, local gyms and fitness studios are predicted to provide recovery gadgets and tools for post-workout sessions.4 This is another 2019 trend that at first gained interest in 2018, but it is now predicted to reach entirely new levels in 2019 with restorative yoga, conscious movement and other forms of recovery exercises.5
However, these workout recoveries are predicted to go beyond the gym or fitness studio as well and more deeply into the spa. "We're going to see a lot more stretching boutiques, cryotherapy, infrared, lymphatic drainage, really focusing on the body not just through fitness," Hannah Bronfman, founder HBFit, said in an interview with ABC News.1
4. MCT Goes Mainstream
Time to thank Keto lovers for bringing MCT, a combination of medium-chain triglycerides from coconut oil and palm oil, to the public's view. This oil helps to promote high-fat, low-carb eating for weight loss management.1
The real boost on MCT oil is coming from the keto craze that struck big in the dietary world in 2018. Now that people know what it is, it's going to be an even bigger craze in 2019, with tons of MCT-oil-laced products hitting the market from ready-to-drink lattes to smoothie-ready gels and powders.8 Grand View Research has also released a study saying that the MCT market is predicted to reach $2.46 billion by 2025.
5. Home Fitness is Back and Better Than Ever
Thanks to the advancements in technology, like the mirror mentioned earlier that can transform itself into an interactive workout, workout at home is going to become the new norm in 2019. The previous concerns of not having enough room at home, the high cost of the equipment and the preference for the life class environment are believed to be problems of the past with easy solutions.6
"In 2019 the home workout is set to be one of the year's biggest fitness trends," Tony Carvajal, a certified CrossFit trainer, explained in an interview with NBC News. "People are more motivated and inclined to get their workout in no matter how much time they do or don't have. You can most likely credit this home gym and workout trend to more professionals working from home."5
6. Getting Woke About Better Sleep
Be prepared to hear all about cortisol, melatonin and the circadian rhythm in 2019, as being educated on improving sleep is going to be a big wellness trend. One of the key factors that throws many people out of their biological rhythm is blue light from screens and devices being used before it's time to go to sleep.4
"The trend from here on out will be to value [sleep], prioritize it, maximize and optimize it. We will likely look for more and better ways to optimize sleep quality by way of better sleep surfaces (mattresses, pillows and bedding), better soundproofing, natural lighting, better pajamas, better schedules and more respect for our need for sleep," says Terry Cralle, registered nurse and sleep clinician, in an interview with NBC News.7
7. Getting Real [Estate] About Wellness
Wellness real estate is predicted to boom in more ways than one in 2019. For starters, one-stop wellness shops are going to become all the rage with people being able to meditate and plug in their laptop all in one place.9 This specific trend is fueled by the desire for people to be able to get all their wellness needs done under one roof without having to run from one place to the next. This is though to increase the average person's wellness by making everything more accessible in one simple place.

Apart from one-stop shops for wellness, people are also turning to wellness communities to grow roots in. Wellness communities has become a rapidly growing, multi-billion-dollar real estate trend that is already worth $52.5 billion in North America.6 The back bone of this trend relies on how there is a shift in how people are looking at real estate now wanting to live in areas that have improved air quality and access to health food, among other things.6 
References