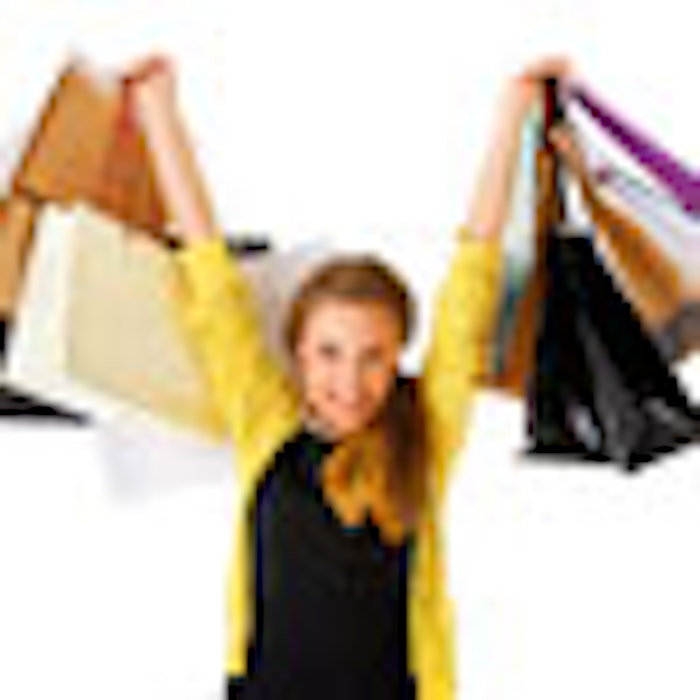 As consumers continue to exhibit concern about the economy and their personal financial situations, it's no surprise that they are continuing to shop frugally. In fact, it's not uncommon for consumers to shop as many as seven consumer packaged goods (CPG) channels in pursuit of the best value for their money. To take a closer look at how consumers' conservative outlook is making a significant impact on CPG channel trends, SymphonyIRI Group, Inc. released its latest Times & Trends report, "Channel Migration: Charting a Course on the Voyage for Value."
"Even though the recession has long since softened, the economy is far from stable, so consumers are holding onto the frugal behaviors they adopted earlier in the downturn," says Susan Viamari, editor of Times & Trends, SymphonyIRI. "Shoppers' ongoing quest for low-cost CPG solutions is evidenced in share gains by supercenter and dollar store channels, which are both successfully acquiring shoppers from across competing retail channels."
Dollar store penetration has been on an upward trend for several years now, with two out of three Americans shopping this channel during the past year. Increasingly, dollar stores are going head-to-head with other channels for share of routine shopping trips. For instance, Family Dollar is adding cooler space to more than 1,000 locations this year, and Dollar Tree is adding to its food and beverage assortment as well as opening a third-party pharmacy in a Florida location. Efforts like these have contributed to dollar channel retailers winning heavy shoppers from across retail channels. The most sizeable shift is the shift of heavy drug channel shoppers—the top one-third of spenders within the channel—into the dollar channel. This is not a huge surprise, as the two channels carry many of the same CPG categories and both are well positioned, geographically, for easy-access, fill-in trips.
Also during the past year, consumers have been making less frequent but larger CPG shopping trips. Trips declined across grocery and mass merchandise channels and are likely being influenced by an ongoing decline in frequency of pantry-stocking trip missions. One might think the decline in stock-up trips would negatively impact the club channel, but trips have actually increased by 2.1% during the past year due to a culmination of factors. First, club channel retailers are expanding their number of outlets. In addition, club trips are being bolstered by lower gas prices and moderating food inflation, which makes it easier to absorb bulk-item pricing. The dollar channel also saw trips increase significantly during the past year, which reinforces the notion that consumers are viewing dollar stores as a "smart" choice for affordable CPG solutions.
Channel share shifted slightly during the past year, with drug, dollar and club channels each gaining ground at the expense of grocery and mass merchandise. For instance, the grocery channel continued to lose dollar share and now captures 47.9% share of grocery dollars, a decrease of 0.3% versus 2011, which emphasizes the ongoing struggle against non-traditional channels for share of food and beverage sales.
CPG manufacturers and retailers seeking to capture new growth opportunities and minimize risks associated with channel and consumption migration trends should consider the following action items:
Identify new growth opportunities and risks through ongoing category and brand channel migration tracking. Manufacturers should constantly evaluate the evolving competitive set at the channel and retailer level, including traditional brick and mortar and online retailers, to understand channel share shifts across key categories and brands. Retailers should track shifts in trip mix at the market level and across key shopper segments.
Align distribution, marketing and merchandising strategies with channel migration patterns. Manufacturers should continue to enhance merchandising and promotional strategies across old and new media platforms to ensure their value proposition is beginning to impact the shopper in the home and is consistent throughout the purchase process. Retailers should ensure assortment and merchandise strategies cater to their most important shoppers' preferred trip missions and store locations.
Protect and grow share among top shoppers. Manufacturers should drive satisfaction, trip frequency and basket size with specially targeted promotional programs that entice and reward top shopper segments. Retailers need to maintain a deep understanding of emerging shopper patterns and competitive threats among key shopper and target segments.