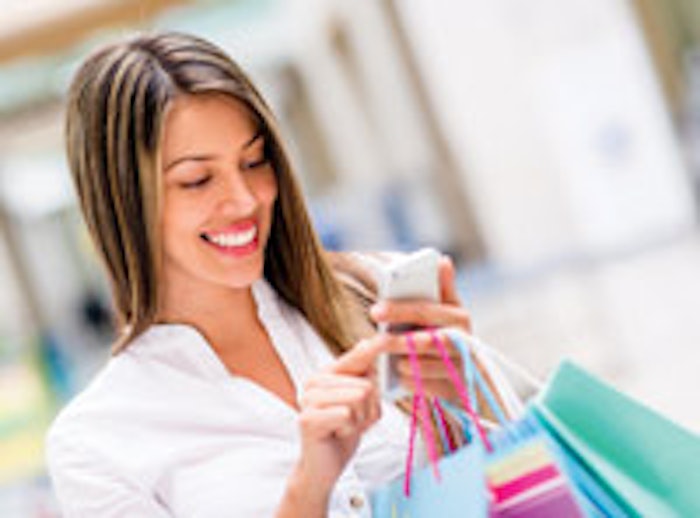 Today, women represent the most extreme, ultimate definition of consumer power, ever—even in light of the economic hardships most have experienced in the last several years.
Skin care, according to Euromonitor International, represents a market share of $96.5 million each year—and this is represented primarily by skin care devoted to the face.1 According to Lucintel, global skin care and beauty markets will reach $264.2 billion by the year 2017, and premium services and products for the face constitute a healthy percentage of that projection.2
That's the good news. And there really is no bad news ... but there is a challenge. Today's female consumer is an omichannel shopper. She is more informed and empowered than any previous consumer in history. She has moved from single-channel, to multichannel, to cross-channel and now is an omnichannel shopper. Your challenge as skin care professionals and spa owners is to make the brick-and-mortar shopping experience more rewarding, titillating and alluring for her than simply the automated convenience of purchasing products online.
This means that you have to enhance the live, on-the-ground shopping experience with personalization, expertise, prescriptive selling, engagement and a sense of connection simply not possible via a few mouse-clicks at the zillion glossy dot-coms that flood your clients' e-mail inboxes every hour with offers, events and product pitches.
Keep it real
Today, it's all about the omnichannel shopper. It's not one or the other for her; she doesn't just prowl the mall or cruise for special stuff online, because she does both and more every hour of every day. Her primary medium is her tablet, but she also utilizes her desktop and smartphone.
Smartphones are a big part of shopping for this person, but she also views real, on-the-ground shopping with her friends as a pleasurable, interactive bonding experience. Walking the local galleria with coffee and cell phone in hand is one way in which she bonds with her peers and her family—who may just be scattered across the country and around the world.
In a phenomenon called "showrooming," a shopper may physically stroll into a chic boutique to scope a pair of designer shoes in a retail setting, instantly snatch an image with her smartphone, gather her friends' opinions, then source the same item online to find a better price. This sort of international, cross-media fluency is impossible to block—and it requires matching fluency from retailers, including spas and skin care professionals.
The online collective has got the consumer covered. This means that skin care professionals have to up their game in the ways high-tech cannot touch. Remember: In order for a skin care facility to be successful, retail must constitute, at minimum, 50% of your game.
Online shopping conglomerates gather intel on customers in incredibly ingenious—even devious—ways. They have the best data-mining operations this side of the CIA and FBI. They build deep, detailed profiles on customers, based upon buying history, as well as past credit card history and transactions. You "liked" or "pinned" an item online? Not only will that item appear again and again on your Facebook page and elsewhere in your social media array, but like-minded online retailers will besiege you with sales pitches simply because you seemed to indicate an interest for a product they sell.
The challenge is to make the in-store experience more dynamic and responsive than the online buy. How do you compete? By following the three mantras of in-person retail.
1. Be sure that your team members look happy. Their apparent attitude does influence sales.
2. Be sure that your team members look busy. Perhaps a primary reason that traditional bookstores have tragically failed—the retail bookselling environment became too much like a 19th century library. Silent, churchlike stillness, and stacks of dusty, musty merchandise with one bored clerk sitting behind the cash register, glasses perched at the tip of the nose, reading a book. Even libraries today are dynamic in the online sphere.
3. Be sure that your skin care facility looks unique, active, alive, lit-up, and provokes curiosity and interest. Change your theme often—your clients want to see something fresh each time they visit, so that's at least once a month. Play music, create and offer events, get your team members out on the floor. It's a party, and they should be dancing—not absorbed in a screen or worse, looking into a mirror at their own skin or hair.
One thing the in-store experience clearly offers is immediacy. Even the best online retailer needs a day or two—or more—to get it to a buyer. This is the key advantage of the in-store experience: You are live and in her physical presence with the ability to give her what she wants within a few minutes of her locating, identifying and committing to her purchase. Build upon this immediacy.
6 trends to hop on today
Following are six current trends, and the ways in which you should be interacting with your omnichannel clients in order to compete with online retailers.
1. Join the mobile mania. She is using her smartphone to find you, research your business, shop, compare reviews on your services and carried brands, as well as price-check. Be sure that you have web and social media site visibility, and are hooked up to Yelp and all the rest.
2. Offer purchase on demand. Keep all of her details online so you can offer speedy curbside pick-up when she needs to replenish her essentials, such as cleanser and SPF. No parking necessary, just sign, grab a bag and go. Better still, know when she is going to run out of product or is off to the sands of Maui, and anticipate her needs by texting her that you have her very tailored, very personalized "vacay package" ready. Even offer free delivery for local clients. Now you really are getting somewhere in terms providing stellar customer service.
3. Your client may be showrooming, so be sure that you measure up. She may test and locate a product at a physical location, then comparison shop online. Be transparent in your pricing, give a 100% satisfaction guarantee, offer hassle-free returns and let her know you want her to buy from you. Be sure that you are offering her something she can't get elsewhere, such as surprise add-on services, events, samples to try, highly educated and informed personal service, individualized and prescriptive selling, and lots of attention. When placed into this context, the $5 off the same products online doesn't seem like such a bargain.
4. Apply high-end technology. This is the steely cold counterpart to all of the hands-on warm fuzzies supplied to your clients by your skilled team. Be sure that the sophisticated intel and R&D of your product line is available in an interactive way for her to click, scan and view in your physical location. For instance, in Nike stores, interactive displays demonstrate the biomechanics of each shoe in motion. Fashion brands, such as Burberry, allow the shopper to see herself wearing the specific garments that interest her. Virtual features and tutorial how-to videos, from greeters to eye exams, are offered by smart retailers to make the experience from online to on-the-ground seamless and rewarding.
5. Create a unique experience. Partner with like-minded local allies, and offer fun promotions and live events. Teach something new, serve refreshments, hold book signings, giveaways, Instagram contests, and offer pre-made kits and personalized service, which is impossible to replicate online.
6. Engage with your clients. Coach your team to be truly present with clients—listen 80% of the time and talk 20% of the time. Train them in giving meaningful eye contact and body language—exactly what is missing from online transactions.
Remember that these intimate, authentic points of contact are where you build connections. This, in turn, builds client loyalty, and will bond you with your client across every channel of her browsing, shopping and brand-selection experience.
REFERENCES
(All accessed Jan 29, 2014)
Annet King is the director of global education for The International Dermal Institute (IDI) and Dermalogica. She develops, writes, presents and monitors the success of all classes that comprise the IDI curriculum, and is CIDESCO-, ITEC- and CIBTAC-certified. King is a member of the 2014–2015 Skin Inc. Editorial Advisory Board, and she can be contacted at 310-900-0811 or aking@dermalinstitute.com.