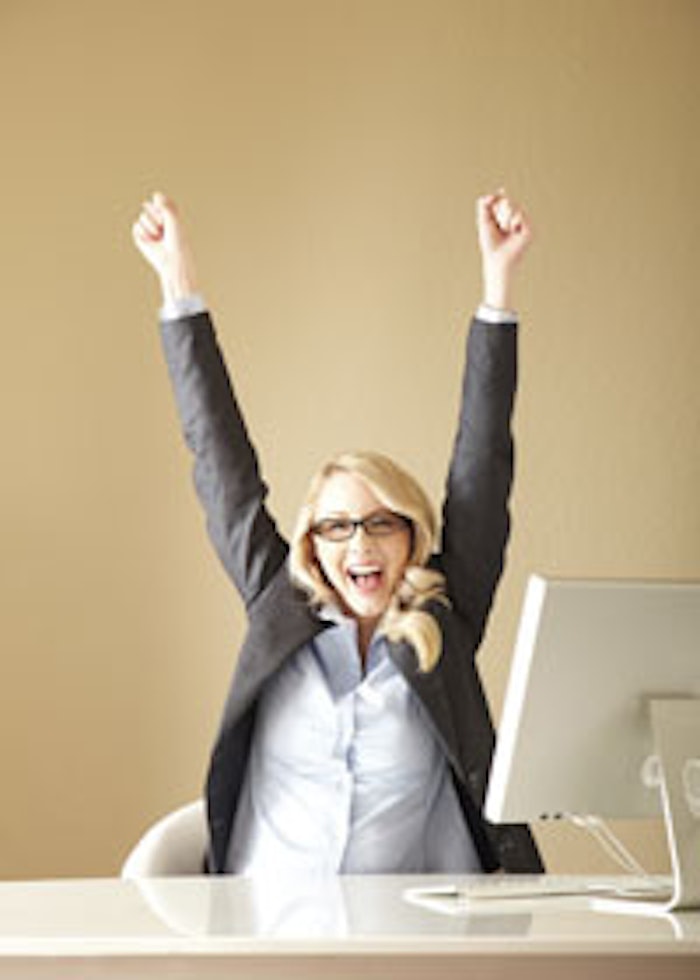 Consumers are becoming increasingly savvy when it comes to shopping. Although it's easier than ever for shoppers to bargain hunt and compare prices on smartphones and tablet devices, the sticker price isn't the only factor influencing what they buy and when they buy it. There are ways spa owners can use the science of shopping to increase the likelihood of clients making retail purchases.
1. Scent
Emotionally connecting with clients can have a huge impact on selling success. Scent is widely considered to be the most emotionally connected sense. Scent can trigger powerful memories, and can subconsciously affect cognition and behavior. According to the Scent Marketing Institute, scent can be highly effective in helping distinguish one product from another. It can trigger a memory or desire that influences a purchase decision. Alternatively, scent can remind people of pleasant associations, whether that is their home, the beach or a meadow—helping to create a comfortable environment, which impacts a client's decision to stay longer and purchase more. Some of the top scents that influence consumer behaviors and the emotion they reinforce are lavender, vanilla and chamomile, which remind of relaxation; and peppermint and citrus, which encourage alertness.
How to merchandise. Always have a candle burning in the reception area to make an impression and encourage retail shopping—and to help sell more candles. Also consider selling the fragrances you scent the other areas of the spa with, such as the scent diffusers used in treatment rooms, or body washes and sprays available in the locker rooms for clients to create a take-home spa story.
2. Product placement
Merchandising and display can have a huge affect on sales. Take advantage of the fact that most clients tend to gravitate toward items on the right side of shelves at eye level by positioning newer and higher-margin items in that space. Create discovery stations and touch points in the retail space, relaxation rooms and treatment rooms. Use the front desk for impulse items with higher margins, such as accessories and jewelry. Increase appeal with signage, lighting and interactive elements.
3. Perceptions of value
Shopper reward cards are an effective tactic for selling more and earning repeat clients—bargain promises are hard to resist. A visible sale sign in a window entices clients to view products even if they aren't looking to shop. If it's a limited-time sale, the urgency encourages them to buy more, without too much deliberation. "Gift with purchase" has long proven to be effective in cosmetics departments, and are a great way encourage clients to try samples with the goal of having them return to purchase larger sizes.
4. Music
Creating an atmosphere of retail theater puts clients in a mind-set and affects purchasing patterns. The type and pace of the music has been found to encourage purchasing—slower music makes shoppers relaxed and more likely to browse longer, and loud, fast music raises heart rates and increases per-minute sales.
5. Display
Regular clients have a tendency to look past merchandise they believe they have already seen, so rotating inventory and changing displays weekly is essential. Use seasonal themes to keep a fresh look, but make sure they are authentic to the overall brand strategy. Display props and mannequins can show off multiple items and attract clients into the retail space. Signage is also important to tie the story together. Utilizing residential-type props, such as picture frames as sign holders, trays to hold small items together and flowers in vases sends a message that the client is welcome and should feel comfortable spending time in your retail area.
By utilizing consumer science, skin care facility owners can appeal to clients' senses, creating a warm and welcoming shopping atmosphere that will increase the time and money spent in retail areas.
A retail industry expert with more than 30 years of experience, Charles Compton worked with such esteemed companies as Macy's and Neiman Marcus before founding his own hospitality retail consulting firm, Mars Solutions.