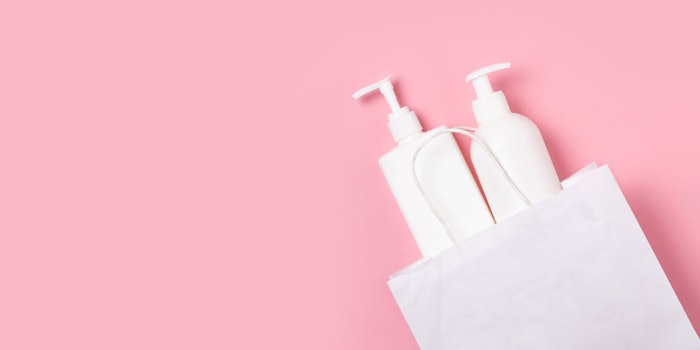 In today's aesthetics industry, competition has never been stronger and buying decisions, never so heavily influenced by outside sources. As a service provider and/or business owner, you owe it to yourself (and your livelihood!) to continually invent creative ways to persuade customers to buy from YOU rather than your competitors.
In this regard, there are two groups to consider:
1) customers you haven't met yet, and
2) those you have.
Customers You Haven't Met Yet
Inevitably, certain factors influence a potential customer's buying decisions, including:
• Credibility,
• The level of convenience you offer,
• Customer review,
• "Safety blanket" transactions,
• Customer benefits,
• Point of difference and
• Price.
Let's take a closer look at each of these.
Credibility
Your community reputation is much like that of a jigsaw puzzle; lots of "little" things add up to create one big thing—credibility. The little things include your business' overall appearance (style, cleanliness, etc.), marketing materials with contact information and before/photos, quick response time to messages or appointment requests, a professional-looking website and regularly updated social media pages.
Convenience
Customers will often follow established service providers when they move to a new location, even if it's an extra 15-minute drive for them and appointments must be booked three months in advance. But rarely will they book an initial appointment with someone who's 20 miles away and open only on Tuesdays. Consider this with your targeted customer's demographic. For example, if you're shooting for under-50 working professionals, you'll want to offer appointments before/after typical business hours, weekends, etc.
Customer Reviews
These include crowdsource review platforms such as Yelp, Google Reviews, Better Business Bureau and Angie's List. You'll want to ensure you're listed on as many of these as possible, that your happy customers are leaving you glowing reviews, and that any unhappy customers are being addressed immediately in a professional, friendly way. Reviews also include written and video testimonials, so be sure to include those in your marketing materials and on your website.
Safety Blanket Transactions
These days, offering potential customers guaranteed no-risk transactions is more important than ever. Phrases like "100% satisfaction guaranteed," "No hassle refunds," and "If you're not happy, we're not happy" speak volumes to customers who aren't yet convinced to buy from you.
Customer Benefits
Anyone can add before/after photos to their marketing materials, right? That means your photos have to show potential customers that, with you, they'll get above-and-beyond results. This might be an area where you'll want to splurge on a professional photographer rather than using stock photos. Check out your competitors' before/after photos and take yours up 10 notches.
Point of Difference
This is your "special sauce"—that thing (or things) that makes you different from everyone else. Whether it's a free eyebrow waxing or shoulder massage with every facial, free product samples, or heck, sending customers home with a half-dozen of your grandmother's famous recipe chocolate chip cookies—this is your signature move. It's what, on top of your excellent service, you're remembered for.
Price
Point of difference (POD) easily lends itself to the topic of pricing. Maybe your POD is that you're the cheapest facial in town, and if that works for you, that's fine. But you never want to sell on price alone—instead, sell on value. Cheap pricing will get you plenty of customers—once. Value will keep them coming back.
Customers You Have Met
According to business2community.com, the likelihood of an existing customer buying from you is 60%-70%, compared to just 5%-20% from first-time customers. That's a huge difference! Existing customers want to buy from you because they know you, like you, and trust you—so use this to your advantage in the best possible way!
The only exception is when a product or service is at a very high price point; then, even existing customers can get shy about plunking down their credit cards. Plastic surgeons are very aware of this and work it into their consultations. If a potential patient is considering a nose job, the surgeon will not start with, "It's going to cost you $6,000-$20,000, and insurance typically doesn't cover it." This would send most potential patients running to the hills. Instead, the surgeon offers a lengthy (free) personal consultation, provides plenty of before/after pictures and some computer imaging of the patient with a new nose, surgery benefits (increased self-esteem, better breathing, etc.), and so on, and then, once the patient is chomping at the bit to get that nose job, the surgeon gives the price and often times, an "easy payment plan" option to go with it. Two hundred dollars a month for xx months doesn't seem as bad as $10,000 all at once.
The same concept is true with my cosmetic laser training school company. With regards to enrollment, we have found that when potential students take a personal tour of our school, they'll enroll 80-90% of the time. Compare that to just 20% enrollment for online tours. It's all about the personal touch and relationship building (masks on, of course).
Summary
I think, as a service provider and/or business owner, one of the most important questions you can ask yourself is this: why would I buy from me? When you get crystal clear on that answer, you're more than halfway there.
Top Three Tips for Persuading Customers to Buy from YOU
1. Have a selling script but keep in natural. Pick a relaxing time during the treatment to introduce new products and services in a low-key way. For example, during facial massage (rather than extractions), you could talk about the oils and serums you're using and how they nourish the customer's skin and make her glow.
2. Marketing. Take some time to incorporate all of the above-mentioned buying factors into your company's marketing materials, with minimal verbiage for maximum impact.
3. Consistency. Consistency is key; your clients love knowing what to expect from you, even if you change gears from time to time.