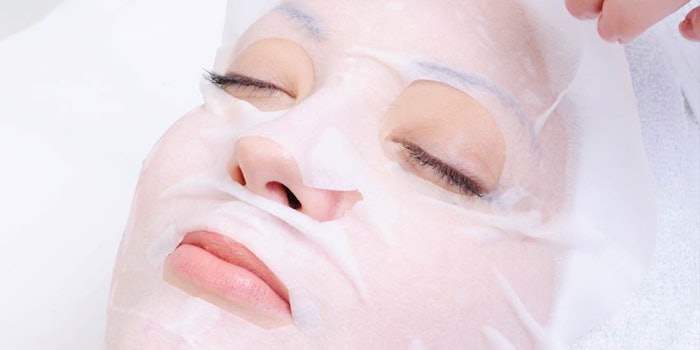 Did you know that masks make up the largest growth sector in the retail skin care market? Market research shows that sheet mask sales will expand from $160.4 million in 2015 to $336.7 million in just 7 years.1
One reason for this growth is because masks are impulse items, compared to serums, creams and other products in a complete beauty regimen. Clients take a chance on trying a mask because it's an easy way to clarify congested skin, plump fine lines and get a healthy-looking glow. A first-rate mask provides almost instant gratification. Plus, masks are a fun way to make your face look different—a face shrouded in a zombie-like molding mask, shadowed by a charcoal mask or covered by a leopard print sheet mask. No wonder consumers are flocking to buy masks from stores and online retailers.
However, these sales outlets don't offer the knowledge and expertise that your clients need. Your clients need advice from you, the skin care expert. As a professional esthetician, you have the opportunity to do more than provide treatments every 2 to 6 weeks. Think of yourself as a skin care coach, taking ownership of which products your clients use every single day. As a skin care coach, you create personalized, at-home skin care programs, while benefiting from the skyrocketing popularity of masks. You prescribe masks for each client, taking into account seasonal transitions, hormones, stress, lifestyle behaviors, and other factors that have an impact on skin. Think of masks as the perfect fit for your client's at-home, customized maintenance program. As you carefully select and provide your clients with appropriate masks for their skin type and conditions, you'll support what you do during your monthly treatments, and prevent retailers from taking away your business.
Must-Have Masks
Thanks to the obsession with Korean beauty and its fascination with all things mask, masks come in a huge variety of types and textures, ranging from spackled-on mud to splashed-on liquid. Rubber mask? Check. Bubble mask? Check. Charcoal Mask? Check. The list goes on, but here are my top five choices for your clients.
1. Sheet Masks. Often described as a facial in a mask, sheet masks are a fast and convenient beauty treatment. Whether a 15-minute treatment or worn all night, the principle behind the gel sheet mask is to decrease the intake of oxygen into skin, leading to improved microcirculation and a brighter, healthier-looking tone. Meanwhile, the mask saturates skin with nutrients, creating a plumping effect that reduces the appearance of lines and wrinkles. When a serum-saturated sheet mask is applied to the face before makeup, skin looks more refined. Makeup goes on more smoothly for a celebrity red-carpet glow. A powerful serum applied before putting on the mask will maximize results.
Sheet masks come in a variety of aromas and designs. Clients love the aromatherapy benefits of lavender, green tea or fruit essences. It also adds a fun element when applying a skin-firming mask that looks like a tiger, panda or dragon. The price points of sheet masks vary, but inexpensive masks don't have active ingredients for the best benefits. Look for hyaluronic acid to plump skin, marine algae extract to retain moisture, vitamin C for antioxidant benefits and brightening extracts such as mulberry or bearberry.
2. Eye Masks. A close relative to the sheet mask, these comma-shaped hydrogel masks are a great solution to dark circles, puffiness and lines around the eyes. Easy to slip into a purse for a quick pick-me-up after a long day or during a business trip, these are items your clients should always have on hand. The best masks contain high levels of antioxidants as well as brightening and plumping ingredients that include hyaluronic acid, peptides, marine collagen and white tea extract.
3. Clay Masks. Ideal for absorbing excess oil and soothing irritated skin, clay masks can be used up to twice a week to refine pores, exfoliate and clarify oily, acne-prone skin. Look for products containing the following.
French green clay, which absorbs impurities and excess sebum while tightening pores.
Bentonite clay is highly absorbent and clears pores of the oils, dirt, and dead skin cells that can worsen acne conditions.
White and red clays draw out impurities, refine congested pores, and rebalance irritated, acne-prone skin.
To customize the mask for skin type and to optimize exfoliation, apply a layer of acid before applying the mask, or mix acid into the clay mask. Other exfoliating mask ingredients include papaya and pineapple enzymes. In a powder form, these enzymes can be mixed with the mask to digest pore-clogging keratin proteins and tighten enlarged pores. Mandelic acid is a gentle alpha hydroxy acid that is ideal for exfoliating and clarifying even sensitive skin. For clay masks that moisturize and soothe irritated skin without clogging pores, look for non-comedogenic botanical extracts such as shea butter, argan oil and calendula oil.
4. Splash Masks. Despite the name, this mask doesn't actually adhere to the face. A splash mask consists of a watery blend of skin-loving ingredients that plays the role of an exfoliant and moisturizer in one, somewhat like a serum and toner masked as a...well...mask. This is the perfect mask for someone who wants dewy, radiant skin with only 15 seconds to spare. Some splash masks require just a capful patted into skin and left to air dry. Others are diluted in a bowl of water, splashed onto the face and patted into skin.
Splash mask ingredients to look for include exfoliating lactic acid, moisturizing glycerin or hyaluronic acid, and antioxidant-packed botanical extracts such as rice water, white tea or green tea. This type of "anti-mask" is a hot new trend from Korea, but be sure to check the ingredient list—the same results might be achieved by splashing on a capful of toner and serum combined with water.
5. Sleep Masks. Mature, dry, and photo-damaged skin revives when sleep masks are used overnight. The rich texture of these cream or gel masks is ideal for adding an extra boost to moisture levels, especially during seasonal changes. The principle behind sleep masks lies in the fact that skin renewal is at its highest level at night. When the body is deep in sleep, the skin's metabolism increases, and cell renewal accelerates to maximum levels, usually between 10 p.m. and 2 a.m. Sleep masks are an effective way to wake up with hydrated, dewy skin after minimal effort.
Sleep masks replenish moisture and seal it in to protect the natural moisturizing factor. Check ingredient lists for hyaluronic acid, glycerin and ceramides. These hydrating agents work with occlusive ingredients that keep water inside and protect the skin from the outside, including shea butter, sacha inchi seed oil, macadamia seed oil and algae extracts.
Personalized Masking
After every facial, each client should leave with at least a couple of different types of masks that fit their unique skin concerns, skin care routine and lifestyle.
Normal, dry skin. Hydrolyzed collagen gel sheet masks, splash masks, enzyme masks and cream masks boost hydration, balance water/oil ratio, reduce flakiness and lock in moisture.
Combination, oily skin. Oxygen infusion masks, acid masks, molding masks and clay masks remove impurities, brighten and nourish skin.
Aging, photo-damaged skin. Hydrolyzed collagen gel sheet masks, splash masks, enzyme masks, molding masks, vitamin C masks, antioxidant masks and sleep masks rebalance moisture levels and reduce the appearance of wrinkles.
Acne-prone skin, clogged pores: Clay masks absorb excess oil without stripping skin of essential oils needed to maintain the natural moisturizing factor.
Rosacea, sensitive skin. Splash masks, sheet masks, gel masks, oxygen infusion masks, mineral-based masks and microsilver masks soothe and reduce redness.
Dullness. Clay masks, vitamin C masks, mandelic acid-based masks and splash masks exfoliate and brighten.
Some clients may prefer the ease and convenience of sheet masks, while others prefer the do-it-yourself spa experience of clay or molding masks. Encourage them to experiment with masks they haven't tried before. Based on skin type and skin condition, customize their home care with the appropriate combination of masks to use consistently before their next facial treatment.
The Retail Truth, Unmasked
As a professional, you have a great opportunity to benefit from the trending mask craze coming from Korea straight into our retail stores. Increase your retail stock. Set up a mask bar so clients can experiment with masks in a relaxed environment. As a professional skin care coach, write out a special home care regimen that includes several masks that fit the client's needs.
Bottom line? Take ownership of your client's skin, not just once a month, but as part of their everyday lifestyle. Don't let stores or online retailers have the advantage. Make 2017 all about building your retail business.
References
(Accessed Mar 6, 2017)