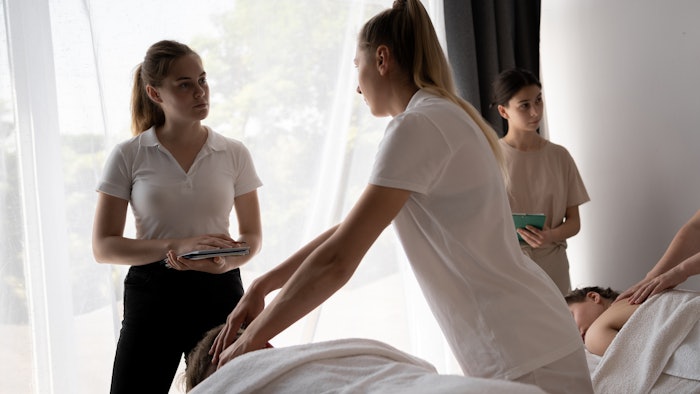 Bellus Academy has announced a partnership with 360 Wellness Education and Universal Companies on the Bellus Academy Advanced Education Program, delivering spa and skin care education through a hybrid experience. It is the first school in the United States to deliver advanced education on popular and emerging modalities spanning the spa industry, according to the academy. 
The Bellus Academy Advanced Education Program's hybrid education is intended to make the course more practical and convenient for licensed professionals to earn certifications and facilitate opportunities for licensed skin care professionals to teach courses, build their personal brand, develop mentoring relationships and earn additional income. The academy is donating 10% of all revenue from the program to benefit Beauty Changes Lives, a non-profit that provides educational scholarships and mentorships for aspiring beauty and wellness professionals.
Related: Bellus Academy Introduces CBD Curriculum for Spas
Courses available through the Bellus Academy Advanced Education Program include Aromatherapy Fundamentals Workshop, Principles of Facial Cupping, Facial Gua Sha & Face Rolling Massage and Sound Therapy: Singing Bowls Foundation.
"Working with 360 Wellness Education and Universal Companies, Bellus Academy is bringing an integrated, virtuous cycle to continuing education in the spa and skincare sector," said Joanne Berry, who has guided Bellus Academy's spa program for more than a decade.
"In collaboration with the generosity of Universal Companies and 360 Wellness Education, Bellus Academy is spotlighting the continuous thread of learning that is woven throughout the beauty and wellness journey," said Lynelle Lynch, owner of Bellus Academy.