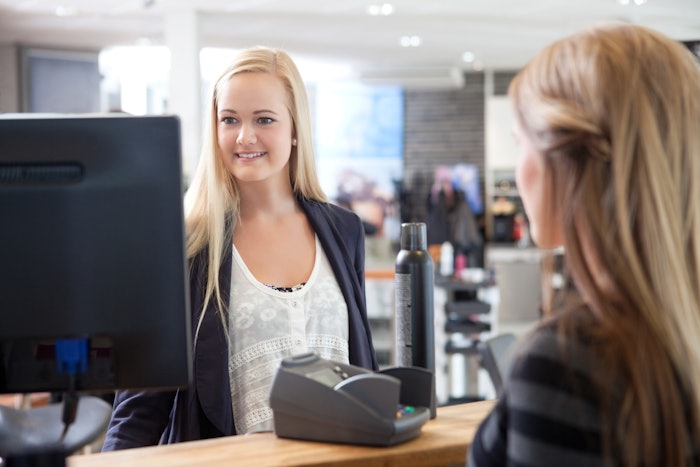 Licensify, the official BeautyAList (formerly BeauticianList) verification engine created by a licensed beauty industry professional, has joined forces with the Professional Beauty Association (PBA), the most extensive and inclusive trade organization representing the entire beauty industry.
This partnership marks Licensify's official verification status as the preferred partner for PBA's community of over 100,000 beauty professionals and business resources, reaffirming the industry's critical need for collaboration and integrity.
As a firm supporter of licensed professionals, BeautyAList is committed to promoting best practices, compliance and safety while celebrating unity and integrity within the beauty industry. Licensify, the official BeautyAList verification engine, empowers businesses to verify licensing data from any U.S. state in one place, streamlining the verification process nationally. This feature enables e-commerce businesses to automate 24/7 verifications, typically limited by the work schedules of employees who don't work on weekends or holidays. As an additional revenue stream, BeautyAList supports businesses that cater to professionals by offering marketing and sales opportunities to a database of verified professionals.
Leslie Perry, PBA's Director of Membership & Education, applauds the partnership, stating, "PBA is thrilled to partner with BeautyAList and to offer Licencify as a valuable resource to our members. PBA applauds BeautyAList's commitment to licensing verification, compliance and safety and we align with their values of creating unity within our community."
Licensify provides seamless integration with Shopify, WooCommerce, or an API that verifies licensed professionals instantly, providing immediate access to purchase professional-only products directly from brands at preferred, professional-only pricing. Previously, licensed beauty professionals would have to wait for their license verification, resulting in unsafe practices such as purchasing counterfeit or expired products from unauthorized resellers to receive faster delivery. However, with the highly anticipated cosmetic regulatory overhaul, Modernization of Cosmetics Regulation Act (MoCRA), being signed into law, mandating increased regulatory oversight of cosmetic products and facilities to ensure safety and compliance, the industry must prioritize safety and education for qualified professionals.
Dasha Minina, President of BeautyAList, states, "The beauty industry must unite and prioritize safety by ensuring that education and "beauty-pro only" products are exclusively available to qualified professionals. This approach will help to maintain industry standards and uphold the highest levels of safety for all clients." Licensify's platform offers a comprehensive solution to streamline shopper verification and improve conversion rates, empowering beauty businesses to redeploy their staff towards business development, leading to enhanced productivity and growth.
For e-commerce businesses looking to verify licensed beauty professionals, Licensify is the ideal solution. For beauty industry professionals seeking to connect with other licensed pros and consumers, BeautyAList is the perfect destination.